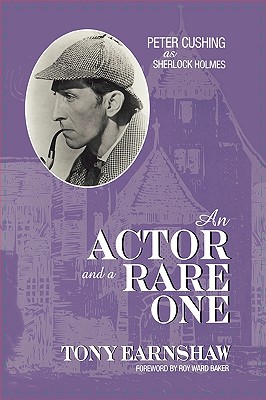 Actor and a Rare One (Hardcover)
Peter Cushing as Sherlock Holmes (Scarecrow Filmmakers #79)
Scarecrow Press, 9780810838741, 176pp.
Publication Date: January 28, 2001
* Individual store prices may vary.
Description
Since the turn of the century, Sherlock Holmes has captured the imagination of readers, and, after his move to both television and movies, generations of viewers. While Holmes has been portrayed by many distinguished actors, few have done it with the class, humor, and aplomb that Peter Cushing brought to the role. Written by noted British film journalist Tony Earnshaw, An Actor and a Rare One: Peter Cushing as Sherlock Holmes follows the career of Peter Cushing, one of England's finest actors, as he worked his way up from regional theater to the role of the world's most famous consulting detective. This book details Cushing's career as Holmes through anecdotes and reminiscences as told by his colleagues and Cushing himself. A fascinating, often humorous behind-the-scenes look at one of the century's great actors in one of the century's greatest roles.
About the Author
Tony Earnshaw is the programmer for Britain's National Museum of Photography, Film and Television and an organizer of the widely regarded Bradford Film Festival. An award-winning film journalist, he is film critic for both the Yorkshire Post and Yorkshire Television, and is a frequent guest on BBC Radio as a commentator on cinema and related issues. He has written for numerous magazines on both sides of the Atlantic.