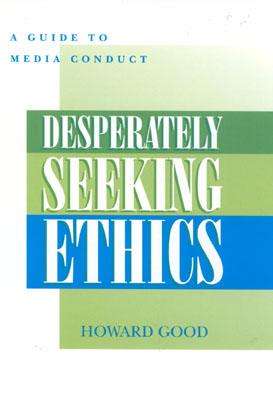 Desperately Seeking Ethics (Hardcover)
A Guide to Media Contact
Scarecrow Press, 9780810846425, 232pp.
Publication Date: April 21, 2003
Other Editions of This Title:
Paperback (4/16/2003)
* Individual store prices may vary.
Description
Trends prevailing in the media suggest a seemingly disintegrating concept of media ethics. It is no surprise; being ethical is hard work and, could very well put a person in conflict with prevailing trends. Many of the people cited within the 13 essays of Desperately Seeking Ethics illustrate this--from Socrates and Martin Luther King Jr., who both died for their principles, to reporter David Kidwell of the Miami Herald who chose jail over testifying for the prosecution in a murder trial. This is not just another media ethics book. Engaging and non-conventional it breaks away from the usual text practice of presenting the ethical theories of well-known philosophers in watered-down form. Instead, the contributors, all of whom teach media ethics, select a poem, movie, song, speech, or other cultural document, analyze it for implied or explicit ethical lessons, and then apply the lessons of that work to a specific case that involved controversial media conduct. In addition to endnotes, each chapter contains questions for discussion and a list of further readings. Where possible, the contributors have included all or part of the poems, speeches, and other documents they analyze as sources of ethical instruction and inspiration.
About the Author
Howard Good is Professor of Journalism in the Communications and Media Department at SUNY New Paltz, New York, where he originated and teaches the course in media ethics. He is the author of seven previous books, including The Journalist As Autobiographer, Girl Reporter, The Drunken Journalist, and Media Ethics Goes to the Movies (with Michael Dillon). He can be reached at goodh@newpaltz.edu.
or
Not Currently Available for Direct Purchase