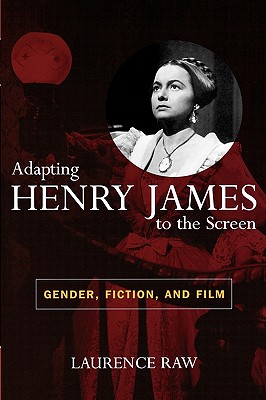 Adapting Henry James to the Screen
Gender, Fiction, and Film
Paperback

* Individual store prices may vary.
Description
One of Henry James's main achievements as a novelist was his ability to demonstrate how the notions of "masculinity" and "femininity" are socially constructed, depending on a variety of contradictory factors: social, political, sexual, and economic. His unique capacity to understand the ideological function of relationships often accepted as "natural" in late nineteenth century culture resulted in works of fiction that impress upon readers the oppressiveness inherent within them. Most adaptations of literary classics, however, tend to be influenced by Hollywood conventions that tend to reinforce dominant notions of gender and heterosexual relations. Adapting a novel for cinema or television is first and foremost a business enterprise, where the screenwriter has to take into account the wishes of conflicting interest groups: producers, stars, directors, and spectators. In Adapting Henry James to The Screen: Gender, Fiction and Film, author Laurence Raw suggests that most James adaptations have sought to shift attention away from the classical narrative to the spectator's interaction with that narrative. Raw demonstrates that while several adaptations have critically engaged with the subject of gender relations, they have often ended up by reinforcing rather than questioning accepted norms. Yet, there are instances where individual directors and/or screenwriters have bucked the trend and directly engaged with what people understand by 'masculine' and 'feminine' behavior, thus focusing on how the notions of 'masculinity' and 'femininity' are socially constructed, not only in the societies represented on screen, but in the spectators' world as well. This book shows how changing priorities affected the ways in which James's novels were translated to the screen, and how they examined the theme of gender relations. Not only does this represent a new departure for adaptation studies (which hitherto has largely focused on issues of textual fidelity), but it is a particularly appropriate methodology for stu.
Scarecrow Press, 9780810857070, 297pp.
Publication Date: September 27, 2006
About the Author
Laurence Raw is Senior Lecturer, Department of American Culture and Literature, Baskent University, Turkey. He is the author of Changing Class Attitudes (1994) and The Country and the City (1997).