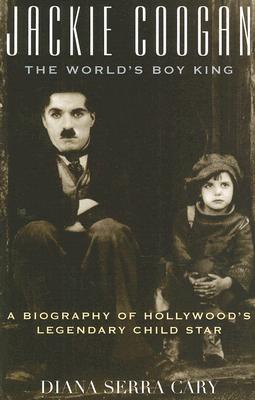 Jackie Coogan
The World's Boy King: A Biography of Hollywood's Legendary Child Star (Scarecrow Filmmakers #100)
Paperback

* Individual store prices may vary.
Description
Discovered by Charlie Chaplin in 1919, four-year-old Jackie Coogan soared to overnight stardom for his title role in the silent masterpiece, The Kid. A string of successes followed, including Peck's Bad Boy, Oliver Twist, and A Boy of Flanders, earning Coogan a fortune of four million dollars. Dubbed "The Millionaire Kid" by the press, he later had to sue his parents in a futile attempt to recover his squandered fortune. His later years were marked with penury and the cruel diminishment of his childhood fame. As an adult, he found work in character roles and gained unexpected but fleeting fame as "Uncle Fester" in the series The Addams Family. He continued to make guest appearances on television until his death in 1984. In Jackie Coogan: The World's Boy King, Diana Serra Cary reveals the little-known and even less understood private life of this famous child star and his dysfunctional family. She looks at the highs and lows of an actor who reached the height of fame before ten and whose subsequent career took an inevitable fall. Cary also examines the conduct of Coogan's parents, whose behavior served as an unfortunate model for countless others who sought fame and fortune through their children's success. The author, a major child star (the former Baby Peggy), employs her own hard-won insight to explore the career and family woes of another in this fascinating account about one of the greatest child stars of all time. Includes more than 30 photos.
Scarecrow Press, 9780810859111, 328pp.
Publication Date: April 1, 2007
About the Author
Diana Serra Cary is the former child star known as Peggy-Jean Montgomery. She is currently a full-time writer and professional speaker. In 2002 she received The Hubbard Award by the Niles Essanay Museum Association for her contributions to film history. In 1996 she received a Lifetime Achievement Award from Cinecon. She is the author of numerous books including Whatever Happened to Baby Peggy?