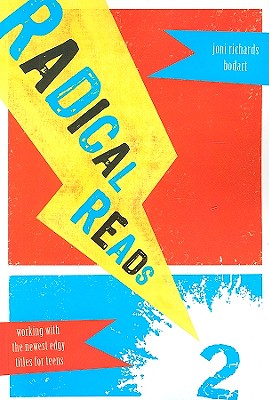 Radical Reads 2
Working with the Newest Edgy Titles for Teens
Paperback

* Individual store prices may vary.
Description
In Radical Reads, Joni Richards Bodart identified 101 young adult books that featured gritty, complex plots, focused on multidimensional characters, and tackled such difficult subjects as teenage pregnancy, dysfunctional families, gangs, prejudice, violence, drugs, or other provocative issues. Teen readers were drawn to such books because they could identify with both the characters and the situations depicted in these raw and edgy works of fiction. In Radical Reads 2: Working with the Newest Edgy Titles for Teens, Bodart continues where the first book left off, examining more than a hundred titles published since the previous edition. The books featured here are engaging and tough, yet well written and accessible to readers. For each novel, Bodart lists the main characters, major themes and subject areas, and offers a brief summary. Along with providing book report ideas, she cites the strengths of each work, excerpts important reviews, and lists any awards the book has received. Indexed by author, title, subject, curriculum area, reading level, interest level, and genre, Radical Reads 2 is an indispensable tool for librarians, teachers, and parents alike, and will appeal especially to teens looking for relevant and topical fiction.
Scarecrow Press, 9780810869080, 504pp.
Publication Date: November 25, 2009