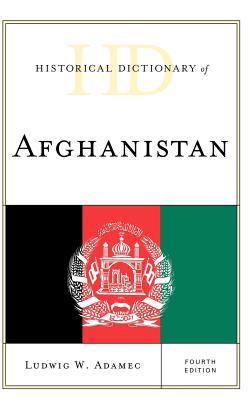 Historical Dictionary of Afghanistan (Historical Dictionaries of Asia) (Hardcover)
Scarecrow Press, 9780810878150, 666pp.
Publication Date: November 10, 2011
* Individual store prices may vary.
Description
Afghanistan has long been a coveted land of great strategic importance. Early in its history it served as a gateway to India, impinging on the ancient Silk Road, which carried trade from the Mediterranean to China. In the 16th century the Persian Safavid Empire in the west, the Turkic Uzbek state to the north, and the Moghul Empire of India disputed control of the area, and soon after the founding of the state of Afghanistan in 1747, Russia and Great Britain left the country as a buffer between the two empires. During the second half of the 20th century, it became an arena of conflict in the Cold War between the United States and the Soviet Union and in the 1990s, the establishment of a radical Islamist regime in Kabul threatened to make the country the base of an Islamist world revolution. Most recently, spurred on by the attacks of September 11th, American intervention brought an end to the radical Taliban regime and led to the election of President Hamid Karzai in 2004 and his reelection in 2009. The fourth edition of the Historical Dictionary of Afghanistan contains substantial new material to reflect the rapid changes in the region. This is done through a chronology, an introductory essay, an expansive bibliography, and over 1,000 cross-referenced dictionary entries on significant persons, events, places, organizations, and other aspects of Afghanistan history from the earliest times to the present. This book is an excellent access point for students, researchers, and anyone wanting to know more about Afghanistan.
About the Author
Ludwig W. Adamec is professor at the University of Arizona and has served as the director of the Near Eastern Center for 10 years. He is widely known as a leading authority on Afghanistan and the author of 24 volumes and numerous articles and monographs, including the Historical Dictionary of Islam, Second Edition (Scarecrow, 2009) and Historical Dictionary of Afghan Wars, Revolutions, and Insurgencies (Scarecrow, 2005).
or
Not Currently Available for Direct Purchase