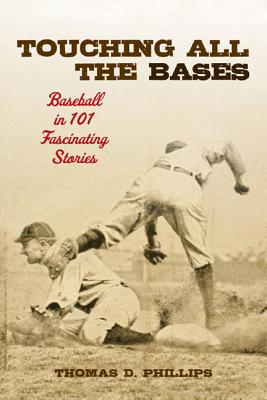 Touching All the Bases: Baseball in 101 Fascinating Stories (Hardcover)
Baseball in 101 Fascinating Stories
Scarecrow Press, 9780810885523, 263pp.
Publication Date: August 23, 2012
* Individual store prices may vary.
or
Not Currently Available for Direct Purchase
Description
Around 1863, William "Candy" Cummings discovered he could make clamshells curve when thrown--a skill he transferred to baseball as a pitcher for the New York Excelsiors. In 1869, the Cincinnati Red Stockings became the first team in baseball to place all of their players on salary. And in 1945, the St. Louis Browns recruited a one-armed outfielder to the majors. These stories and much more are brought to life in Touching All the Bases: Baseball in 101 Fascinating Stories, an all-encompassing look at the game of baseball. Past to present, this book covers the sport in its entirety, from its defining moments on the field to the outside-the-ballpark influences that have shaped the game over the years. Unique chapters--such as the impact of World War II, legal issues, labor disputes, the legacy of Jackie Robinson, and the doping dilemma--complement accounts of milestone events, individual and team achievements, and the most famous games, plays, and players of the sport. Appendixes provide lists of World Series, batting and homerun champions, perfect games, player nicknames, award winners, and more. A comprehensive collection of baseball's history, evolution, and memorable moments, Touching All the Bases will entertain, inform, and educate all those interested in baseball, whether a casual fan or a dedicated enthusiast.
About the Author
Thomas D. Phillips lectures on baseball history to a wide variety of audiences. His writings about baseball have appeared in Elysian Fields Quarterly: The Baseball Review, Spitball: The Baseball Literary Journal, and other publications.
Advertisement