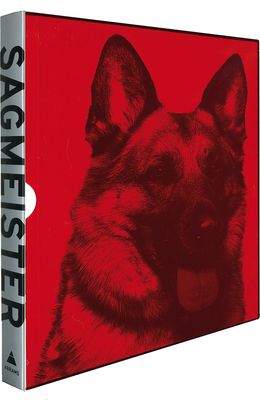 Sagmeister (Paperback)
Made You Look
Abrams, 9780810905979, 292pp.
Publication Date: June 1, 2009
* Individual store prices may vary.
Description
Just as film, art, music, and literature have the power to move people, Stefan Sagmeister's innovative work shows that graphic design, too, can cut to the emotional quick. His desire is to transform stale thinking, and Sagmeister: Made You Look does just that.

Compelling, honest, and intensely personal, Made You Look covers 20 years of Sagmeister's graphic design. With a text by design historian Peter Hall and annotated with Sagmeister's own writing, the book features images from the studio archive, as well as specific influences and reference points for his projects and ideas. Fully illustrated with a red PVC slipcase and silver-gilded pages, this monograph is a compilation of practically all the work Sagmeister and his studio ever designed up to 2001, even the bad stuff