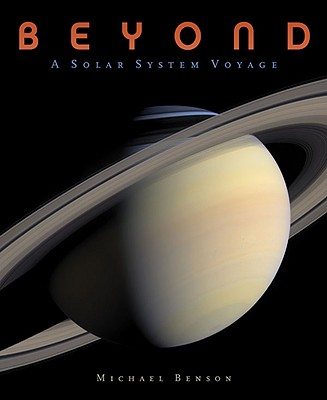 Beyond: A Solar System Voyage (Hardcover)
A Solar System Voyage
Abrams Books for Young Readers, 9780810983229, 121pp.
Publication Date: March 1, 2009
* Individual store prices may vary.
or
Not Currently Available for Direct Purchase
Description
Discover what the solar system looks like up close in this definitive collection of space exploration images. Since the 1960s, NASA has been sending unmanned satellites to explore the planets, moons, and sun. These probes have amassed a stunning visual record of other worlds, revealing not one but scores of new frontiers, from rust-red Mars to Saturn with its ethereal rings. Michael Benson has pulled together the most spectacular of these images into a volume that focuses on the awesome appearance of these celestial bodies. He discusses what the photos actually reveal about the places in simple language children will understand. The book includes a glossary, a bibliography, and an index. Dramatic, unframed color photos on thick glossy paper the science details are just as exciting as the pictures. Starting with a long chapter on the early history of astronomy, Benson examines the Solar System from the perspectives of robot explorers launched in the last 60 years. He also gives in-depth descriptions of how the photos were taken by unmanned spacecraft The informal text raises the big questions that will captivate young readers: Are we alone in the universe? Has Mars ever supported life? Does life exist there now? Or elsewhere? More than 20 space probes are in action right now, and engaged readers will want to reference the listed Web sites. The comprehensive glossary is also a handy resource. "Booklist
"
A mesmerizing grand tour of solar-system high spots. Gathered with the premise that they are significant achievements in the history of not just science, but photography as well, these big, sharply detailed images were all taken by (specifically) space probes and were chosen for their visual impact the photos range from a primitive 1967 composite shot of the Moon to haunting close-up views of mysterious Neptune and its moon Triton taken by Voyager 2 in 1989 our nearest neighbors in space have never looked better. "Kirkus Reviews"
F&P level: Z
F&Pgenre: I.
About the Author
Michael Benson is a journalist and maker of documentary films, including the award-winning "Predictions of Fire "(1995). His work has been published in the "New York Times," the "New Yorker," and "Smithsonian," among other publications, and he has been a television (CNN) and radio (NPR) reporter. He is also the author of the Abrams bestseller "Beyond: Visions of the Interplanetary Probes." He lives in New York City.
Advertisement