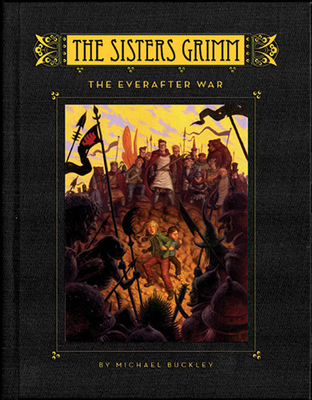 The Everafter War (Hardcover)
Amulet Books, 9780810983557, 306pp.
Publication Date: May 1, 2009
Description
Picking up after the dramatic cliffhanger that ended Book Six, Sabrina and Daphne's prayers are finally answered when their parents awake from their sleeping spell. But their happy reunion is short-lived, as they are caught in the middle of a war between the Scarlet Hand and Prince Charming's Everafter army. As the family works to help the prince's ragtag group of rebels and protect their friends, Sabrina comes face-to-face with the family's deadliest enemy--the mysterious Master--who reveals a secret so shocking it will rock the entire family to its core. F&P level: U.
About the Author
Michael Buckley has written and developed shows for Nickelodeon, Disney, MTV Animation, the Sci-Fi Channel, the Discovery Channel, and VH1. He lives in Brooklyn with his wife, Alison, and son, Finn. Peter Ferguson is a comic book and editorial artist. He lives in Argentina.
Book Videos
Advertisement