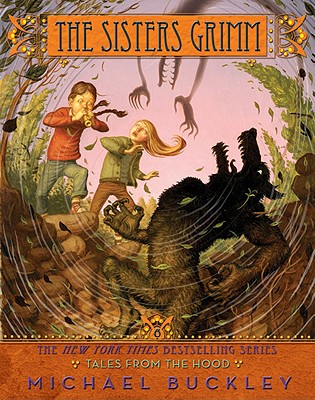 Tales from the Hood (Paperback)
Amulet Books, 9780810989252, 274pp.
Publication Date: March 1, 2009
Description
Funny, suspenseful, and fast-paced, The Sisters Grimm continues to charm readers with its outrageous take on familiar fairy tales.
In Ferryport Landing everyone gets a day in court--even the Big Bad Wolf, a.k.a. Mr. Canis. When Canis is put on trial for past crimes, Mayor Heart's kangaroo court is determined to find him guilty. It's up to the Grimms to uncover evidence to save their friend, though Sabrina starts to wonder whether they would all be safer with the Wolf in jail. Despite her misgivings, Sabrina and her sister, Daphne, investigate what actually happened in the Big Bad Wolf's most famous tale--and the real story is full of surprises F&P level: U.
About the Author
Michael Buckley has written and developed shows for Nickelodeon, Disney, MTV Animation, the Sci-Fi Channel, the Discovery Channel, and VH1. He lives in Brooklyn with his wife, Alison, and son, Finn. Peter Ferguson is a comic book and editorial artist. He lives in Argentina.
Advertisement