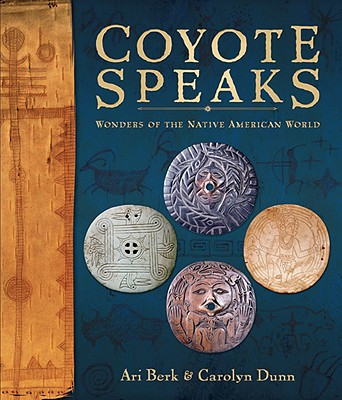 Coyote Speaks: Wonders of the Native American World (Hardcover)
Wonders of the Native American World
Abrams Books for Young Readers, 9780810993723, 160pp.
Publication Date: August 1, 2008
* Individual store prices may vary.
or
Not Currently Available for Direct Purchase
Description
"A one-of-a-kind compilation of beliefs, stories, and cultural artifacts from Native American tribes.""Coyote Speaks "explains how to look at and appreciate Native American culture. For thousands of years, tribal ways and wisdom have been passed down in story, song, dance, and art from elder to child, from tribe to tribe, and from Native peoples to the world at large. This book gathers many of these beliefs and traditions, enabling the outsider to appreciate the vast and diverse world of the First People. Among the subjects addressed are: the meanings of certain animals and symbols, what shamans and medicine people do, and how the natural world, the animal world, and the spirit world interact. Of the more than five hundred known tribes, nearly fifty are represented, from all regions of North America.The book is profusely illustrated with paintings, artifacts, and photographs and includes a glossary of tribes and an index.
About the Author
Ari Berk is a professor of literature at Central Michigan University, where he teaches in the fields of myth, folklore, and Native American literature. He is the author of scholarly studies as well as popular titles for children and adults, most notably "The Runes of Elfland "and "Goblins!" (with Brian Froud). He lives in Mount Pleasant, Michigan. Carolyn Dunn (Cherokee/Muskogee/Seminole) is a poet, journalist, playwright, musician, and Irvine Fellow in American studies and ethnicity at the University of Southern California. She lives in Los Angeles.
Advertisement