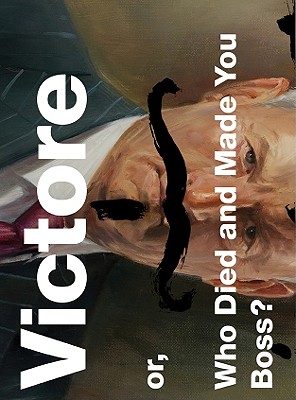 Victore, Or, Who Died and Made You Boss? (Hardcover)
ABRAMS, 9780810995918, 1pp.
Publication Date: April 16, 2014
* Individual store prices may vary.
or
Not Currently Available for Direct Purchase
Description
In his first book, iconoclastic designer James Victore gives fans a survey of his work and his no-holds-barred take on the practice, business, and teaching of graphic design today. Known for making vivid, memorable, and often controversial work, Victore has sought comrades, not clients--brave, smart collaborators who have encouraged him to reinterpret old design solutions and to pressure viewers to think about issues in a new way. Leading readers through this collection of "greatest hits," Victore tells the stories behind his inspirations, his process, and the lessons learned. The result is an inspiring, funny, and honest book, which showcases a body of work that has been plastered on the streets of New York, hung at MoMA, and featured in magazines all over the world.
Praise for Victore or, Who Died and Made You Boss?:

"Victore's book makes the reader want to rise up and, in Victore's words, 'examine the cliche, then dig deeper into the idea, and do that again and again, turning and twisting it deeper each time.'"
--Stacey Kahn, Print magazine, October 2010 "Victore or, Who Died and Made You Boss? is both a monograph and a manifesto, visually tacking ideas on racism, war or capital punishment while taunting complacency and challenging the boundaries of taste."
--Ruth Hagopian, Communication Arts, December 2010 "With his unpatriotic attitude and interest in 'unholy sex, ' James Victore is a designer with opinions, as exhibited in a new book of his work."
--David Crowley, Creative Review, October 2010 "For anyone interested in the currency of ideas, this volume will inspire, encourage, and, quite possibly, shock. It's a ride well worth taking."
--Jim Carr, The Denver Post, September 19, 2010
About the Author
James Victore is a self-taught designer known for his brilliant and innovative design work. He is a professor at the School of Visual Arts in New York, has won countless design awards, and has lectured and exhibited worldwide. Michael Bierut is a partner in the international consultancy Pentagram, recipient of the Cooper-Hewitt Design Mind Award, Senior Critic in Graphic Design at Yale, and author of Seventy-nine Short Essays on Design.
Advertisement