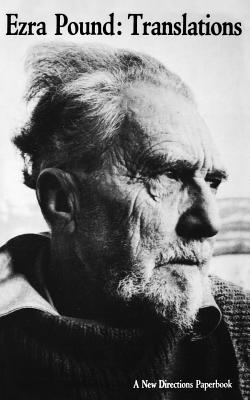 Ezra Pound (Paperback)
Translations
New Directions Publishing Corporation, 9780811201643, 448pp.
Publication Date: January 17, 1963
* Individual store prices may vary.
Description
Ezra Pound is destined to rank as one of the great translators of all time. Ranging through many languages, he chose for translation writers whose work marked a significant turning point in the development of world literature, or key poems which exemplify what is most vital in a given period or genre. This new enlarged edition, devoted chiefly to poetry, includes some forty pages of previously uncollected material. Anglo-Saxon: The Seafarer. Chinese: (Cathay) Rihaku (Li Po). Bunno, Mei Sheng, T'ao Yuan Ming. Egyptian: Conversations in Courtship. French: du Bellay, de Boufflers, D'Orleans, Lalorgue, Lubicz-Milosz, Rimbaud, Tailhade. Prose: de Gourmont. Hindi: Kabir. Italian: Cavalcanti, St. Francis, Guinicelli, Leopardi, Montanari, Orlandi. Japanese Noh Plays: 15 plays with Fenollosa's commentary. Latin: Catullus, Horace, Navagero, Rutilius. Provencal: Bertrand de Born, Cercalmon, Daniel, Folquet de Romans, Li Viniers, Ventadorn.