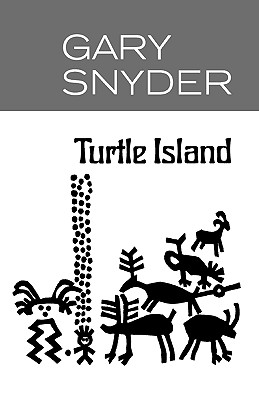 TURTLE ISLAND CL (Hardcover)
New Directions, 9780811205450
Publication Date: January 17, 1974
Other Editions of This Title:
Paperback (1/17/1974)
* Individual store prices may vary.
Description
Describing the title of his collection of poetry and occasional prose pieces, Gary Snyder writes in his introductory note that Turtle Island is "the old / new name for the continent, based on many creation myths of the people who have been here for millennia, and reapplied by some of them to 'North America' in recent years." The nearly five dozen poems in the book range from the lucid, lyrical, almost mystical to the mytho-biotic, while a few are frankly political. All, however, share a common vision: a rediscovery of this land and the ways by which we might become natives of the place, ceasing to think and act (after all these centuries) as newcomers and invaders.
Of particular interest is the full text of the ever more relevant "Four Changes," Snyder's seminal manifesto for environmental awareness.
Praise For TURTLE ISLAND CL…
Here is not the poet looking at nature, but rather, the poet erasing himself, and then taking away the periscope, too....Snyder has spent his lifetime doing this work, and in so doing has helped us see what is before us—what was before the US, what was vandalized and worse by its creation. If you haven't read him, this book—which won a Pulitzer in 1975—is where to begin.

— John Freeman