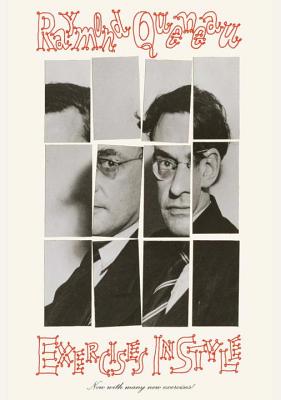 Exercises in Style (Paperback)
New Directions, 9780811207898, 204pp.
Publication Date: February 17, 1981
* Individual store prices may vary.
Description
"A work of genius in a brilliant translation by Barbara Wright….Endlessly fascinating and very funny." —Philip Pullman
The plot of
Exercises in Style
is simple: a man gets into an argument with another passenger on a bus. However, this anecdote is told 99 more times, each in a radically different style, as a sonnet, an opera, in slang, and with many more permutations. This virtuoso set of variations is a linguistic rust-remover, and a guide to literary forms.
About the Author
Raymond Queneau (1903-1976) is acknowledged as one of the most influential of modern French writers, having helped determine the shape of twentieth-century French literature, especially in his role with the Oulipo, a group of authors that includes Italo Calvino, Georges Perec, and Harry Mathews, among others.

Barbara Wright has translated several Raymond Queneau novels; indeed, as John Updike wrote in The New Yorker, she "has waltzed around the floor with the Master so many times by now that she follows his quirky French as if the steps were in English." She has also translated works by Alain Robbe-Grillet, Robert Pinget, Nathalie Sarraute, and Marguerite Duras. She lives in London.