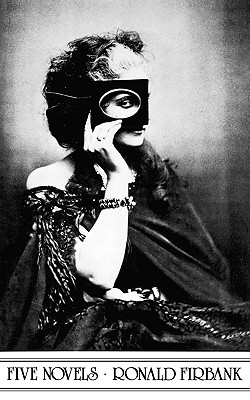 Firbank (Paperback)
Five Novels
New Directions, 9780811207997
Publication Date: May 17, 1981
* Individual store prices may vary.
Description
"A person who dislikes Ronald Firbank," quipped W. H. Auden, "may, for all I know, possess some admirable quality, but I do not wish ever to see him again." Edmund Wilson pronounced him "one of the finest writers of his period." Part high camp comedy of manners and part fairy tale, Five Novels by Ronald Firbank (1886-1926) is introduced by Osbert Sitwell. Firbank lived a life of exquisite, if lonely, leisure. He composed all his novels on postcards in his countless hotel rooms, always lavish with flowers. His moves were impulsive––"Tomorrow I go to Haiti. They say the President is a Perfect Dear!" ran one telegram to a surprised friend. At a dinner party given in his honor, the pathologically shy author refused to consume anything more than a single pea. His no less eccentric creations, Parvula de Panzoust and her guest Eulalia Thoroughfare of Valmouth, dine on "salmis of cocks'-combs saignant with Béchamel sauce." In The Artificial Princess, a queen with a passion for motoring roars about her realm for hours with her crown on. The Flower Beneath the Foot, Prancing Nigger, and Concerning the Eccentricities of Cardinal Pirelli are also included in this volume. "If only," concludes Sitwell, "we might have the joy of reading a new book from his pen, a book that would be so deliciously unlike any others in the world save his own." It is hoped that this collection will bring more readers that extraordinary experience.

About the Author
Ronald Firbank (1886–1926) was an acclaimed British novelist whose work was championed by E. M. Forster and Evelyn Waugh. He attended Trinity Hall, Cambridge, although he left before receiving a degree. He traveled extensively through Spain, Italy, the Middle East, and North Africa. He died of lung disease while in Rome in 1926.