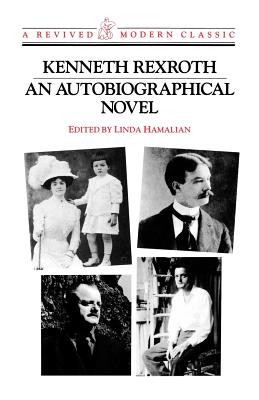 AUTOBIOGRAPHICAL NOVEL PA (Paperback)
New Directions, 9780811211796
Publication Date: November 17, 1991
* Individual store prices may vary.
Description
When the poet Kenneth Rexroth died in 1982, he left behind a sequel to An Autobiographical Novel (1966). His published memoir––all 365 pages of it––stopped at 1927, when the twenty-two-year-old writer and his first wife, Andrée, were about to settle in California. Now revised and expanded, An Autobiographical Novel includes reminiscences that cover another twenty years of literary life and two more marriages. Linda Hamalian, author of A Life of Kenneth Rexroth (W. W. Norton, 1991), sifted through more than 300 pages of raw tape transcriptions. Weighing fact against fictions (Rexroth loved a tall tale and relished gossip), Hamalian has prepared a valuable index that identifies obscure allusions and the real people who figured in Rexroth's emotionally tumultuous life. "It adds up to a very good read," she says. "I am willing to bet a nice chunk of money that readers will wish Rexroth had been able to go on and on loosening his talk-tapes."

About the Author
Poet-essayist Kenneth Rexroth (1905-1982) was a high-school dropout, disillusioned ex-Communist, pacifist, anarchist, rock-climber, critic and translator, mentor, Catholic-Buddhist spiritualist and a prominent figure of San Francisco's Beat scene. He is regarded as a central figure of the San Francisco Renaissance and is among the first American poets to explore traditional Japanese forms such as the haiku.
Praise For AUTOBIOGRAPHICAL NOVEL PA…
This book may well become one of the classics of twentieth-century autobiography.
— Gilbert Highet