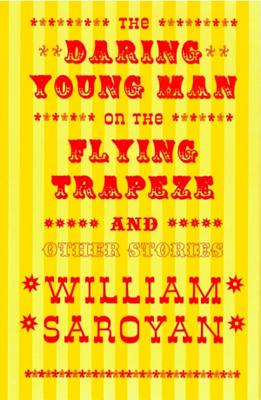 The Daring Young Man on the Flying Trapeze (New Directions Classics) (Paperback)
New Directions Publishing Corporation, 9780811213653, 270pp.
Publication Date: October 17, 1997
* Individual store prices may vary.
Description
This book was first published October 15, 1934, William Saroyan writes in the 1940 preface to The Daring Young Man On The Flying Trapeze: You will have to take my word for it that I believed the world would never be the same. Certainly, it never was. Saroyan's first published collection of stories made a tremendous splash in the literary world, adding an author in love with his own madcap sincerity to a pantheon full of serious-minded modernists. A novel is a novelist, he writes, and a short story is a short story writer. Saroyan always wrote about humanity, and always on a human scale. He was also one of the first American writers in this century to focus so much attention on immigrant communities. The protagonists in The Daring Young Man On The Flying Trapeze are often Armenian, Jewish, Chinese, Polish, African, or Irish; and all are treated with what The San Francisco Chronicle called the old Saroyan luminousness, which is to say with an insight as fresh as that of an unusually perceptive child.