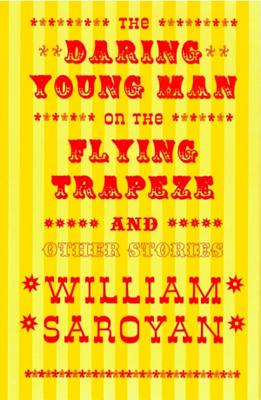 The Daring Young Man on the Flying Trapeze: And Other Stories (Paperback)
And Other Stories
New Directions Publishing Corporation, 9780811213653, 270pp.
Publication Date: October 17, 1997
Description
A timeless selection of brilliant short stories that won William Saroyan a position among the foremost, most widely popular writers of America when it first appeared in 1934.With the greatest of ease William Saroyan flew across the literary skies in 1934 with the publication of "The Daring Young Man on the Flying Trapeze and Other Stories." One of the first American writers to describe the immigrant experience in the U.S., Saroyan created characters who were Armenians, Jews, Chinese, Poles, Africans, and the Irish. The title story touchingly portrays the thoughts of a very young writer, dying of starvation. All of the tales were written during the great depression and reflect, through pathos and humor, the mood of the nation in one of its greatest times of want.
Advertisement