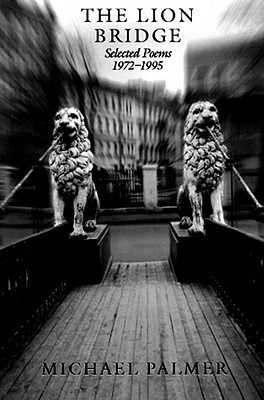 The Lion Bridge
Selected Poems 1972-1995
Paperback

* Individual store prices may vary.
Description
The Lion Bridge, Selected Poems 1972-1995 offers for the first time a comprehensive view of Michael Palmer's extraordinary poetry. Dense and haunting, analytic and lyrical, classical and profoundly avant-garde, Palmer's work has a matchless beauty, difficult to describe: as Common Knowledge remarked, "Even more than its music, it emanates silence." The poet himself has culled the 118 poems of The Lion Bridge from his great body of work. This generous chronological selection includes individual poems, selections from serial poems, and two complete serial poems. Together the poems form a bridge, a kind of work-biography which takes a long look at an extraordinary achievement and gives a new view of a body of work as the poet himself wishes it to be seen. It also rescues from limbo so much material that has gone out of print. The Lion Bridge presents work from seven of his books: Blake's Newton, The Circular Gates, Without Music, Notes for Echo Lake, First Figure, Sun, and At Passages.
New Directions, 9780811213837
Publication Date: June 17, 1998
About the Author
Winner of the Shelley Memorial Prize, Michael Palmer (b. 1943) has written twenty-two books of poetry, been translated into dozens of languages, and himself translates from several. He has been called "exemplarily radical" (John Ashbery), "astonishing" (Paul Auster), "one of America's most important poets: startlingly lyrical and visceral" (The Harvard Review), and "among America's most elegant—and abstract—heirs to modernist poetry" (The Believer).