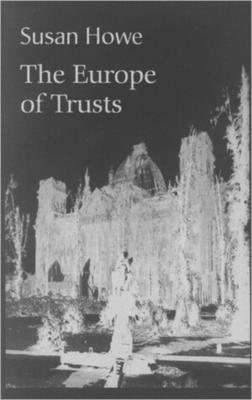 The Europe of Trusts (Paperback)
Poetry
New Directions, 9780811215077
Publication Date: April 17, 2002
* Individual store prices may vary.
About the Author
Susan Howe has won the Bollingen Prize, the Frost Medal, and the Griffin Award. She is the author of such seminal works as Debths, That This, The Midnight, My Emily Dickinson, The Quarry, and The Birthmark.
Praise For The Europe of Trusts: Poetry…
As one of the country's leading experimental poets...Howe knows that there is a "war-whoop in each dusty narrative" and words have the power to emancipate a person from the manacles of one's false self; they have the power to connect the present with the past and form with content.

Now a subtle blend, now a violent collision of poetry and scholarship...Howe is staking everything on the venture that theory and practice, artifice and application, are perpetually and messily entwined. It is a proposition that seems self-evident, and at the same time seldom in evidence.
— Brian Lemmon

Howe's images, being historical as well as biographical, have the eerie shading of ghosts half-believed-in, giving...a surreal, dreamlike atmosphere reminiscent of Borges at his sharpest.