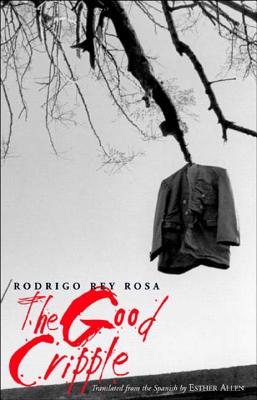 The Good Cripple (Paperback)
New Directions Publishing Corporation, 9780811215664, 116pp.
Publication Date: May 17, 2004
* Individual store prices may vary.
Description
A young man, Juan Luis Luna, is kidnapped in Guatemala City and held at the bottom of a rusty, empty underground fuel tank in an abandoned gas station. The kidnappers demand a ransom; his rich father does not reply. The kidnappers threaten to cut off his son's foot and still hear nothing. They then slice off one of Juan Luis's toes and send it to his father, who still refuses to act. So the next day... The Good Cripple -- obsessively focused, chilling, allegorical -- is stunningly explosive. With its enigmatic beginning, however, and its circular relentless structure, the novel is also dense with ideas: can one be whole after mutilation? Can the injured transcend violence? Rodrigo Rey Rosa's style is of a lithe pristine clarity, but beneath that calm surface cruelty, revenge, and diffidence churn darkly away. The Good Cripple is an astonishingly intense book, and as unforgettable as the sight of the place where the foot had been severed, where a circle of red flesh, now a little black along the edges, could be seen, with a concentric circle of white bone that was both milky and glassy...