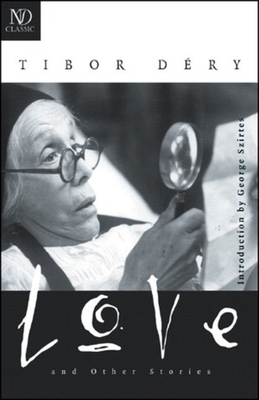 Love & Other Stories (Paperback)
New Directions Publishing Corporation, 9780811216258, 254pp.
Publication Date: June 17, 2005
* Individual store prices may vary.
Description
Tibor D ry (1894-1977), winner of Hungary's highest artistic honor, the Kossuth Prize, in 1948, was first imprisoned in 1934 by the Horthy regime for translating Andr Gide's diary of his journey to Russia, and again, over twenty years later, for his writings and political activities during the Hungarian Revolt of 1956 against Soviet occupation. Around the world, Tibor D ry Committees formed: Picasso, Camus, Sartre, Bertrand Russel, E.M. Forster, and in the Indian Congress Committee were among the many involved.
Today, Tibor D ry is venerated as one of the most important literary figures of Hungary and, like Chekhov, a master of the modern short story. Love and Other Stories presents some of D ry's finest work. In "Games of the Underworld," ordinary people in Budapest try to survive the winter of war in cramped cellars and encounter menacing Arrow-Cross men, a towering giant, a blind horse, a vinegar sponge; in "The Circus," a group of bored children transmogrifies into a grotesque spectacle; in "Love," a political prisoner is released after seven years and returns home to his wife and son. George Szirtes, the award-winning translator from the Hungarian and winner of the 2004 T.S. Eliot Prize for poetry, gives a brilliant introduction to this visionary collection that deals passionately with questions of responsibility and conscience, of social justice and renewal.
or
Not Currently Available for Direct Purchase