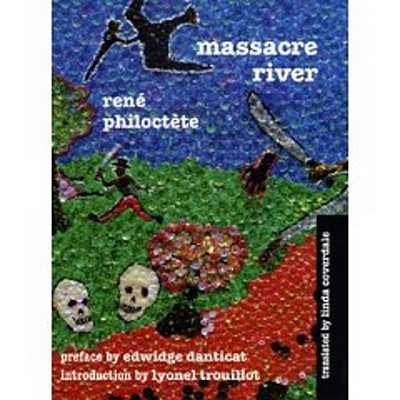 Massacre River (Paperback)
Novel
New Directions Publishing Corporation, 9780811217255, 238pp.
Publication Date: May 1, 2008
Other Editions of This Title:
Hardcover (11/17/2005)
* Individual store prices may vary.
Description
Between Haiti and the Dominican Republic flows a river filled with ghosts, Edwige Danticat writes in her superb preface to Massacre River: Over time the river has been the site of several massacres-- including the one which is the subject of this tour de force by Rene Philocte te. In 1937 the power-mad racist Generalissimo Trujillo ordered the slaughter of thousands and thousands of Haitians-- and, as Philocte te puts it, death set up shop everywhere. At the heart of Massacre River is the loving marriage of the Dominican Pedro and the Haitian Ade le in a little town on the Dominican border. On his way to work, Pedro worries that a massacre is in the making; an olive-drab truck packed with armed soldiers rumbles by. And then the church bells begin to ring, and there is the relentless voice on the radio everywhere, urging the slaughter of all the Haitians. Operation Cabezas Haitianas (Haitian Heads) is underway, the soldiers shout, Perejil Parsley ] Perish Punish Haitians try to pronounce perejil correctly, but fail, and weep. The town is in an uproar, Adele is ordered to say perejil but stammers. And Pedro runs home and searches for his beloved wife, searches and searches... The characters of this book not only inspired the love and outrage of an extraordinary writer like Philocte te, writes Edwige Danticat, but continue to challenge the meaning of community and humanity in all of us.