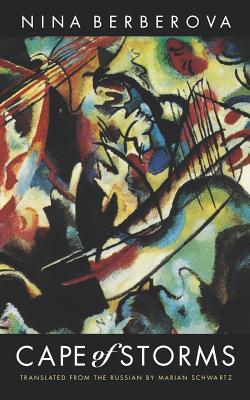 Cape of Storms (Paperback)
New Directions Publishing Corporation, 9780811217651, 256pp.
Publication Date: November 1, 1999
Other Editions of This Title:
Hardcover (11/17/1999)
* Individual store prices may vary.
Description
Cape of Storms, one of the great Russian writer's most fascinating novels, was published serially in 1951 in the Novyi Zhurnal -- and Nina Berberova herself, late in life, took the old emigre journals off a shelf and handed them to distinguished translator Marian Schwartz. Now this forgotten, riveting late masterpiece is available in English for the first time. Centering on three half-sisters, Cape of Storms treats a very specific generation, born in Russia but raised in Paris: a lost generation, having suffered childhood traumas, and now neither really Russian nor truly French. The three sisters -- Dasha, Sonia, and Zai -- share the same father, Tiagin (portrayed by Berberova as an attractive, weak-willed womanizing White Russian). As the specter of war looms, and the sisters enter adulthood, each chooses a different path: Dasha marries and leaves for a bourgeois, expatriate life in colonial Africa; Sonia studies philosophy, becomes obsessed with radical politics, and ends a suicide; Zai, the youngest, an appealing adolescent, flirts with becoming an actress or a poet. It is a shattering book, which opens with an absolutely hair-raising scene of Dasha witnessing her mother's murder at the hands of Bolshevik thugs, and ends as the blitzkrieg sweeps towards Paris. Cape of Storms is unparalleled in Berberova's work for its high drama, its starkness, and many shifts of mood and viewpoint.