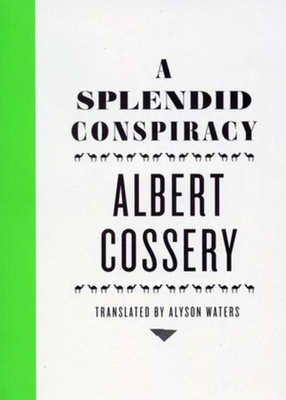 A Splendid Conspiracy
Paperback

* Individual store prices may vary.
Description
Three friends in a small Egyptian city celebrate idleness, elegance, and joie de vivre.
Summoned home to Egypt after a long European debauch (disguised as "study"), our hero Teymour—in the opening line of
A Splendid Conspiracy
—is feeling "as unlucky as a flea on a bald man's head." Poor Teymour sits forlorn in a provincial café, a far cry from his beloved Paris. Two old friends, however, rescue him. They applaud his phony diploma as perfect in "a world where everything is false" and they draw him into their hedonistic rounds as gentlemen of leisure. Life, they explain, "while essentially pointless is extremely interesting."  The small city may seem tedious, but there are women to seduce, powerful men to tease, and also strange events: rich notables are disappearing.
Eyeing the machinations of our three pleasure seekers and nervous about the missing rich men, the authorities soon see—in complex schemes to bed young girls—signs of political conspiracies. The three young men, although mistaken for terrorists, enjoy freedom, wit, and romance. After all, though "not every man is capable of appreciating what is around him," the conspirators in pleasure certainly do.
Praise For A Splendid Conspiracy…
A legend…His caustic satire burned like the desert sun, undermining all forms of authority. Cossery despised materialism and eschewed the rat race... The overt message [is] that paradise is not lost, but most of us are too busy to bask in the Edenic simplicity of the world.
— The Guardian

I never see anything anywhere like it. All of Cossery's books have a rare, exotic, haunting, unique flavor.
— Henry Miller

Above all Cossery, one of the last and quirkiest links to the postwar glory days of St. Germain-de-Pres, elevated idleness to an art form.
— The Times [London]
New Directions, 9780811217798, 224pp.
Publication Date: May 25, 2010
About the Author
Albert Cossery (1913–2008) was an Egyptian-born French novelist. Among his works are The Colors of Infamy, A Splendid Conspiracy, and The House of Certain Death, all published by New Directions.

Alyson Waters teaches at Yale and won a PEN Translation Fund Award prize for her translation of Albert Cossery's The Colors of Infamy.