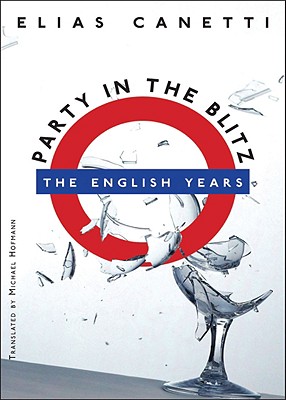 Party in the Blitz (Paperback)
The English Years
New Directions Publishing Corporation, 9780811218306, 249pp.
Publication Date: February 1, 2010
Other Editions of This Title:
Hardcover (9/17/2005)
* Individual store prices may vary.
Description
Elias Canetti originally intended Party in the Blitz to capture an image of his time in post-war London. Well known throughout Europe, Canetti scorned British intellectuals who weren t familiar with his work. By force of will alone he accumulated English followers, but not before being christened the godmonster of Hampstead. Canetti's memories of various people in his social circle are brief and scathing brimstone sketches. T.S. Eliot, Iris Murdoch, Wittgenstein, Herbert Read, Bertrand Russell Canetti rakes them all over the coals. To Canetti, T.S. Eliot was nothing more than an American emigrant trying desperately to act British, and Canetti's portrayal of Iris Murdoch, with whom he had an affair, is nothing short of brutal. Michael Hofmann's translation pulls no punches, delivering the goods on Canetti's searing injection: when you write down your life, every page should contain something no one has ever heard about.
or
Not Currently Available for Direct Purchase