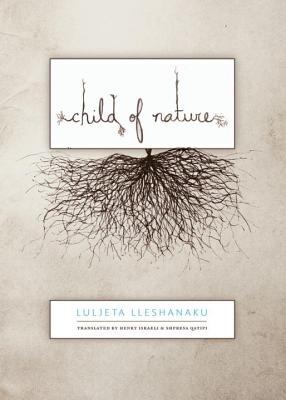 Child of Nature
Paperback

* Individual store prices may vary.
Description
A fresh voice from the Balkans by an award winning poet from Albania, Lleshanaku's Child of Nature explores her country's past in intense and powerful lyrics.
In my house praying was considered a weakness,
like making love.
And like making love
it was followed by a long night
of fear,
so alone with the body.
         —Luljeta Lleshanaku
Lleshanaku belongs to the first "post-totalitarian" generation of Albanian poets.
Child of Nature
is her second poetry collection in English. Here she turns to the fallout of her country's past and its relation to herself and her family. Through intense, powerful lyrics, she explores how these histories intertwine and influence her childhood memories and the retelling of her family's stories. Sorrow, death, imprisonment, and desire are some of the themes that echo deeply in Lleshanaku's beautiful poems, poems that Peter Constantine has called "contemporary classics of world literature." Of her work, Albanian novelist Ridvan Dibra writes, "When you close her book, the images don't leave you. They cleave you open like a leopard's paw, and enter into you. Once inside they create their own life, a second life, vastly different from the original. What more can we expect from real poetry, from true art?"
Praise For Child of Nature…
[H]er gentle poems are subtle and rarely polemical, as they dwell on her past... in the end, we feel blessed that Ms. Lleshanaku has invited us to 'the takeoffs and landings/on the runway of her soul.'
— Dana Jennings - The New York Times

Lleshanaku's verse offers allegory with a twist, rationality tinged with romance that makes no promise of deliverance.
— Peter Moysaenko - Bomblog

Lleshanaku does not dwell on the harsh past and the brutal climate she knew as a child. Rather, she celebrates the variety of new experience, filling her verse with powerful imagery and stark, surprising visions.
— Multicultural Review

She is a love poet…. She makes explicit what it means to live in a violent and corrupt public world which penetrates privacy and betrays every intimacy.
— Allen Grossman
New Directions, 9780811218474, 108pp.
Publication Date: February 25, 2010
About the Author
The author of seven poetry collections, Luljeta Lleshanaku was born in Elbasan, Albania, in 1968, and grew up under house arrest during Enver Hoxha's Stalinist regime. She has worked as a teacher, literary magazine editor, journalist, screenwriter, and currently is the research director at the Institute of Studies of Communist Genocide in Albania.
or
Not Currently Available for Direct Purchase