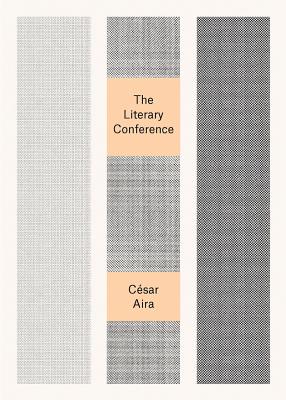 The Literary Conference (New Directions Pearls)
Paperback

* Individual store prices may vary.
Description
New in the New Directions Pearls series: an extremely rich mad scientist attempts to clone a leading genius in a bid to take over the world.
César is a translator who's fallen on very hard times due to the global economic downturn; he is also an author, and a mad scientist hell-bent on world domination. On a visit to the beach he intuitively solves an ancient riddle, finds a pirate's treasure, and becomes a very wealthy man. Even so, César's bid for world domination comes first and so he attends a literary conference to be near the man whose clone he hopes will lead an army to victory: the world-renowned Mexican author, Carlos Fuentes. A comic science fiction fantasy of the first order,
The Literary Conference
is the perfect vehicle for César Aira's take over of literature in the 21st century.
Praise For The Literary Conference (New Directions Pearls)…
Aira is one of the most provocative and idiosyncratic novelists working in Spanish today and should not be missed.
— Natasha Wimmer

Aira's literary significance, like that of many other science fiction writers, comes from how he pushes us to question the porous line between fact and fantasy, to see it not only as malleable in history, but also blurred in the everyday. The engrossing power of his work, though, comes from how he carries out these feats: with the inexhaustible energy and pleasure of a child chasing after imaginary enemies in the park.
New Directions, 9780811218788, 96pp.
Publication Date: May 25, 2010
About the Author
Nominated for a Neustadt award and the Man Booker International Prize, César Aira was born in Coronel Pringles, Argentina, in 1949. He has published at least one hundred books and recently created a limited edition, "Valise," for the Museum of Modern Art, NYC.

Katherine Silver is an award-winning literary translator and the codirector of the Banff International Literary Translation Centre (BILTC). Her translations include works by Cesar Aira, Horacio Castellanos Moya, Jose Emilio Pacheco, Elena Poniatowska, Jorge Franco, and Martin Adan, among others.