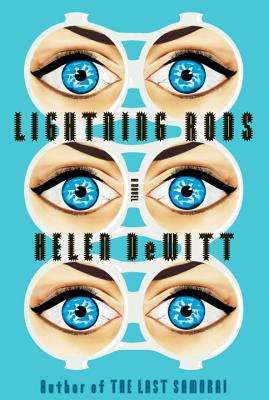 Lightning Rods
Hardcover

* Individual store prices may vary.
Other Editions of This Title:
Paperback (10/18/2012)
MP3 CD (10/25/2011)
Compact Disc (10/25/2011)
December 2011 Indie Next List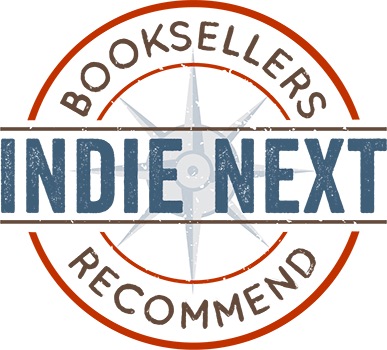 "Joe, an out of work encyclopedia salesman, has a lot of ideas. Most are useless, but he stumbles upon a solution to the problem of sexual harassment and low productivity in the workplace. His unconventional idea is an immediate hit for corporate offices, but Joe is then forced to take on the stigma of being very successful at something that is revolting to most. Reminiscent of the writings of both Shteyngart and Palahniuk, Lightning Rods avoids pretention by being bizarrely funny and satisfyingly sardonic."
— Rachel Haisley, The King's English, Salt Lake City, UT
View the List
Description
The long-awaited second novel by the author of "arguably the most exciting debut novel of the decade: The Last Samurai." (Sam Anderson, New York).
"All I want is to be a success. That's all I ask." Joe fails to sell a single set of the Encyclopedia Britannica in six months. Then fails to sell a single Electrolux and must eat 126 pieces of homemade pie, served up by his would-be customers who feel sorry for him. Holed up in his trailer, Joe finds an outlet for his frustrations in a series of ingenious sexual fantasies, and at last strikes gold. His brainstorm, Lightning Rods, Inc., will take Joe to the very top — and to the very heart of corporate insanity — with an outrageous solution to the spectre of sexual harassment in the modern office.
An uproarious, hard-boiled modern fable of corporate life, sex, and race in America, Helen DeWitt's
Lightning Rods
brims with the satiric energy of Nathanael West and the philosophic import of an Aristophanic comedy of ideas. Her wild yarn is second cousin to the spirit of Mel Brooks and the hilarious reality-blurring of
Being John Malkovich
. Dewitt continues to take the novel into new realms of storytelling — as the timeliness of
Lightning Rods
crosses over into timelessness.
Praise For Lightning Rods…
Lightning Rods [is] Helen DeWitt's merrily demented satire of the obtuse sexual politics of American corporate culture. Brazen, outrageous, and—the key to good satire—just plausible enough to give it the bite of truth. It made me cringe; it made me blush; but mainly it made me laugh. This week, I read Lightning Rods again, and was struck by the degree to which it seems, in our post-Harvey Weinstein world, where each day brings new revelations of egregious male misbehavior, like a work of credible realism.

— Alexandra Schwartz - The New Yorker

The basic premise for Lightning Rods is so audacious that it might be hard to get past its general conceit, but its true brilliance lies in DeWitt's careful deployment of language so common that we no longer see it. As any million-dollar litigation lawyer or two-cent literary critic will tell you, the devil is in the details.

— Jennifer Szalai - The New York Times Book Review

Standing athwart the arc of literary history — uninterested in sugarcoating her interest in complex systems — DeWitt is among those novelists who long for a return to formality, who dream of constructing beautiful, new, arbitrary systems. She wants to tell us all about them. She thinks her readers might enjoy working their brains a bit. DeWitt delights in language not just as a means to communicate but as a complicated game whose rules she might plumb and master.
— Los Angeles Times

She also lampoons the pabulum of business motivational books and the pieties of CEO memoirs in a book that is consistently funny in its stomach-turning way. (In her acknowledgments, Ms. DeWitt thanks the person who introduced her to The Producers.) The key to her satire is a disdain for the business world expressed with such purity that it achieves a sort of euphoria.

— The Wall Street Journal

DeWitt's wickedly smart satire deserves to be a classic. As I was writing this review, I came across critic Walter Kirn's recent rereading of Joseph Heller's Catch-22 on its fiftieth birthday. Kirn writes: 'There are no more Joseph Hellers, no more glorious literary crusaders who can ambush and sack, all alone, immense and intimidating social edifices. That demolition job's been done, that project is complete.' But DeWitt gives plenty of reason to believe that there's still ambushing to be done.

— Rhonda Lieberman - Bookforum

This is excellent: cold and crazy...The jokes are like hammers.
— New Yorker

In the long-awaited follow-up to Ms. DeWitt's debut, The Last Samurai, a fickle vacuum cleaner salesman (who isn't very good at selling vacuum cleaners) finally decides he's struck gold with his new business venture: a monetized glory hole installed in every office, where a pool of 'lightning rods' has anonymous sex with sexually frustrated employees. Ms. DeWitt's deadpanned humor makes this slim book into a complex story that works as both surrealist metaphor and corporate parody.

— Michael H. Miller - New York Observer

It's an altogether different piece of writing: a sharp satirical fable that provides strong supporting evidence in favor of the proposition, as Marco Roth once put it to me, that DeWitt is 21st-century America's best 18th-century novelist.
— The Awl

The Last Samurai made DeWitt a household name for its audacity; Lightning Rods, written a decade before Samurai, inverts the Willy Loman myth by giving us a salesman with a sexual fantasy instead of a dream, who succeeds in selling his own personal kink as the solution to workplace sexual harassment.

— The Boston Globe

This is not to say that Lightning Rods shares that novel's epic sweep. It is, by design, a minor work... But it so emphatically aces the tasks it sets for itself, and delivers such a jolt of pleasure along the way, that it reminds me of just how major a minor work can be. I wish the other leading American novelists would produce more books in this vein. Come to think of it, I wish Helen DeWitt would, too. At any rate, as one of her endearingly flummoxed characters might say, I literally cannot wait to see what she does next.

— Garth Risk Hallberg - The Millions

This is a perfect example of DeWitt's uncanny ability to put her finger on the pulse of our many contemporary neuroses and anxieties — about sex, race, disability, and whatnot... DeWitt is not interested in being a moralist; this is not a comedy of correction... like Nabokov's Humbert trying to convince us of the allure of a pubescent girl, it's also scarily persuasive.
— Morten Høi Jensen - Open Letters Monthly

Like relationships, books can uncover knots in our psyches that might otherwise have remained obscured. Using myself as an example, I noticed that when speaking to friends about Helen DeWitt's Lightning Rods, the word 'fun' leaped to mind but slipped out bashfully through my lips. To what extent a streak of literary Puritanism burns within me, I cannot fully compass. Admittedly, 'fun' is not a word that I'm used to deploying in a review. Yet, there is no denying that DeWitt's third novel — an office satire about a plucky entrepreneur named Joe who transforms an erotic fantasy into the idea behind a multimillion-dollar company — is the most well executed literary sex comedy that I've come across in ages; just the thing to lighten a subway commute or add zest to a lunch break.

— Christopher Byrd - Salon

Delivered with a teeth-baring grin, DeWitt's book is a powerful corrective for any reader who believes America has moved beyond Mad Men paternalism and achieved real gender equality.
— Ploughshares

Intelligent, funny, and absurd, Lightning Rods critiques contemporary perspectives on sex, capitalist logic, and the workplace.

— Critical Mob

Unlike many works of satire, Lightning Rods features no characters who abstain from the Kool-Aid; no wisecracking Yossarin or prophetic Kilgore Trout to alert us to the absurdity of the world the author has created. DeWitt seems happy to leave such questioning to her readers. Joe never reconsiders his narrow definition of success as satiated desire and positive cash flow—indeed, there's little reason why he should, based on DeWitt's shiny, happy characterizations of the lightning rods and their users. Whether this hegemony adds another layer of absurdity and an extra bite or unnecessarily reduces the complexity and humanity of the story is, then, subject for each reader to consider.

— The L Magazine

Satire and comedy traditionally have the advantage of allowing an author to develop ridiculous premises to absurd lengths, and DeWitt follows the logic of her premise all the way. She winks at her reader here and there but mostly adopts a mock earnest tone, which is a shrewd move. Her many cliché-ridden passages justifying the Lightning Rods are argued with such force and conviction, the reader begins to envision certain real-world businesses giving the green light to such a project. The result is a book that manages to be titillating and breezy even as it hides a clusterbomb of social commentary under its glittering, aphoristic surface.
— Rain Taxi

We've known for a decade that DeWitt was a great writer - now we know there are at least two different great writers lurking within her. What her third book will look like is almost literally anyone's guess.
— Edmonton Journal
New Directions, 9780811219433, 192pp.
Publication Date: October 5, 2011
About the Author
Author of The Last Samurai and Lightning Rods, "Helen Dewitt knows, in descending order of proficiency, Latin, ancient Greek, French, German, Spanish, Italian, Portuguese, Dutch, Danish, Norwegian, Swedish, Arabic, Hebrew, and Japanese: 'The self is a set of linguistic patterns,' she said. 'Reading and speaking in another language is like stepping into an alternate history of yourself where all the bad connotations are gone' (New York Magazine)."
or
Not Currently Available for Direct Purchase