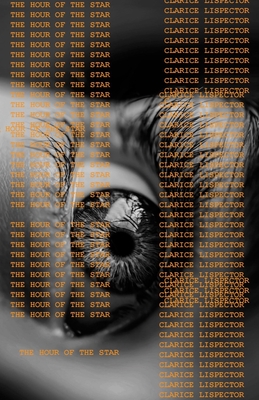 The Hour of the Star
Paperback

* Individual store prices may vary.
Description
A new edition of Clarice Lispector's final masterpiece, now with a vivid introduction by Colm Tóibín.
Narrated by the cosmopolitan Rodrigo S.M., this brief, strange, and haunting tale is the story of Macabéa, one of life's unfortunates. Living in the slums of Rio and eking out a poor living as a typist, Macabéa loves movies, Coca-Colas, and her rat of a boyfriend; she would like to be like Marilyn Monroe, but she is ugly, underfed, sickly and unloved. Rodrigo recoils from her wretchedness, and yet he cannot avoid the realization that for all her outward misery, Macabéa is inwardly free/She doesn't seem to know how unhappy she should be. Lispector employs her pathetic heroine against her urbane, empty narrator—edge of despair to edge of despair—and, working them like a pair of scissors, she cuts away the reader's preconceived notions about poverty, identity, love and the art of fiction. In her last book she takes readers close to the true mystery of life and leave us deep in Lispector territory indeed.
Praise For The Hour of the Star…
Lispector is the premier Latin American woman prose writer of this century.
— The New York Times

A genius of character and a literary magician.
— Publishers Weekly

An artist of vivid imagination. If her work is thoughtful and poetic, distinguished by touching insight and human sympathy, it is also full of irony and wild humor.
— Saturday Review

In less than one hundred pages, Clarice Lispector tells a brilliantly multi-faceted and searing story.
— Jesse Larsen - 500 Great Books by Women

If she does — dare I say it? — touch you, she touches you like nothing else you've ever read.
— Benjamin Mosher - Vanity Fair

I felt physically jolted by genius.
— Katherine Boo

This text investigates the knowledge of not knowing and the rich poverty of the inner void with stratagems of obfuscation, leaps of language, and suspensions of syntax and form that are perhaps best received by the gut.
— The Faster Times

The reader finds herself in the throes of a master, rendered speechless with awe and terror.
— The Brooklyn Rail

The only antidote to stupidity is an agitated intelligence constantly prowling for blank spots in one's outward seeming. The Hour of the Star is a romance, then, between stupidity and its neurotic observer, a restless stretching away from form, tradition, and the stupefying rules they impose on writing.

— The New Inquiry

This is without a doubt one of the most audacious and affecting works of fiction I've ever read.
— Barnes and Noble Review

In this slim novella, Lispector uses an intricate narrative structure in order to represent a peculiar state of mind. Rodrigo, a well-off and cultured man, struggles to tell the story of the sad life of Macabéa, an unhygienic, sickly, unlovable, and an altogether "un-ideal" typist living in the slums of Rio de Janeiro. Although Rodrigo claims he's the only person who could love Macabéa—if only because she's the subject of his narrative—he really tells her story as a way to thwart his own isolation. Lispector employs odd sentence fragments and erratic grammatical choices to highlight the importance of imagination as a means for her characters to liberate themselves from their banal existences. Through Rodrigo's narrative, Lispector artfully ponders the fate of her characters, and their fears and desires, in a harsh and unforgiving cityscape. Startlingly original and profoundly sad, The Hour of the Star is a provocative work by a highly influential author who should be more widely read.
— Jeff Brewer - Critical Mob

A new translation of Clarice Lispector's searing last novel, The Hour of the Star by Lispector biographer Benjamin Moser—with an introduction by Colm Tóibín—reveals the mesmerizing force of the revitalized modernist's Rio-set tale of a young naif, who, along with the piquantly intrusive narrator, challenges the reader's notions of identity, storytelling, and love.

— Vogue.com

The Hour of the Star trips up our concept of the novel.  What a story is expected to do.  How characters act.  Why writers write.  Why readers read.  It's an experience you won't forget.
— Charles Larson - Counter Punch

A truly remarkable writer.
— Jonathan Franzen
New Directions, 9780811219495, 128pp.
Publication Date: November 9, 2011
About the Author
Clarice Lispector (1920–1977), the greatest Brazilian writer of the twentieth century, has been called "astounding" (Rachel Kushner), "a penetrating genius" (Donna Seaman, Booklist), and "one of the twentieth century's most mysterious writers" (Orhan Pamuk).

Benjamin Moser, the author of Why This World: A Biography of Clarice Lispector, is the editor of ND's Clarice Lispector translation series, of which this is the ninth volume. For Sontag: Her Life and Work, he won the Pulitzer Prize.

Colm Toibin is currently the Irene and Sidney B. Silverman professor of the humanities at Columbia University and succeeded Martin Amis as professor of creative writing at the University of Manchester.