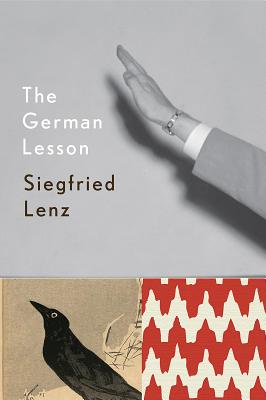 The German Lesson (Paperback)
New Directions, 9780811222013, 480pp.
Publication Date: April 28, 2020
Other Editions of This Title:
Paperback (4/17/1986)
* Individual store prices may vary.
Description
In this quiet and devastating novel about the rise of fascism, Siggi Jepsen, incarcerated as a juvenile delinquent, is assigned to write a routine German lesson on the "The Joys of Duty." Overfamiliar with these joys, Siggi sets down his life since 1943, a decade earlier, when as a boy he watched his father, a constable, doggedly carry out orders from Berlin to stop a well-known Expressionist artist from painting and to seize all his "degenerate" work. Soon Siggi is stealing the paintings to keep them safe from his father. "I was trying to find out," Lenz says, "where the joys of duty could lead a people."
Translated from the German by Ernst Kaiser and Eithne Wilkins
About the Author
Born in East Prussia, SIEGFRIED LENZ (1917–2014) was one of Germany's foremost writers. Best known for The German Lesson, his stories and novels rank in popularity as well as critical esteem alongside those of Günter Grass and Heinrich Böll. Lenz was awarded the prestigious Friedenpreis of the German Book Trade in 1988.
Praise For The German Lesson…
Mordantly witty, despairing, impassioned, this is one of the most deeply imagined and thought-provoking novels from Germany in years.

If ever the Third Reich was pictured in microcosm, with its prejudices against people not rooted in the land, and its tiny spasms of nationalistic fervor that added up to an irrational howl in final sum, then Lenz has done it—has surpassed it.
— Christopher Lehmann-Haupt

The German Lesson marks a double triumph: a book of rare depth and brilliance, to begin with, presented in an English version that succeeds against improbable odds in conveying the full power of the original.

— Ernst Pawel

"Remarkable, earnest, and important." —The Nation

The book I have been waiting ever since the end of World War II for a German author to write.
— Kay Boyle