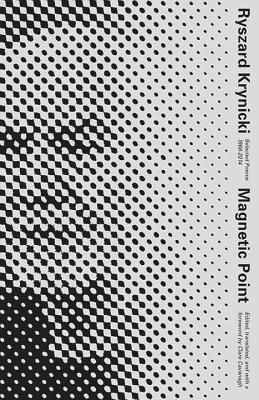 Magnetic Point
Selected Poems
Paperback

* Individual store prices may vary.
Description
With a splendid selection from a half century of marvelous poems, a major Polish poet appears in English at last
One of Poland's greatest living poets—now in English at last—Ryszard Krynicki was born in 1943 in a Nazi labor camp, the son of Polish slave laborers. His 1969 volume,
Act of Birth
, marked the emergence of a major voice in the "New Wave" of Polish poetry. In Krynicki's work, political and poetic rebellion converged during the 1970s and '80s, he was arrested on trumped-up charges and forbidden from publishing. But his poetry is hardly just political. From the early dissident poems to his recent haiku, Krynicki's lyrical work taps deep wells of linguistic acuity, mysticism, compression, and wit.
Praise For Magnetic Point: Selected Poems…
Master of luminous detail and a well-turned phrase, Krynicki's poems, even the exceedingly short, rarely fail to move us.
— Charles Simic - Publishers Weekly

Master of luminous detail and a well-turned phrase, Krynicki's poems, even the exceedingly short, rarely fail to move us.
— Charles Simic - Publishers Weekly

Ryszard Krynicki lives with six cats, and I feel he must have captured some of the magic of those lithe creatures in his poetry. Krynicki must look into people the way that cats do. He must dream the way that cats see. Though his short poems are my favorites, his longer works are punctuated with lyrical acuity. This collected translation is a gift and I am blessed to have read it.
— Atticus Solomon

Krynicki's work is greatly compact—it resists what Herbert called "gibberish from the tribune black newspaper froth," and aspires to a kind of sacred speech.
— Edward Hirsch

A revelation. And a treasure. I thought I 'd known most of the current Polish poets - but here was a glaring omission. He writes with an undercurrent of horror, and yet affirms the sacred, making me believe in the power of poetry to redeem us. As he writes, not without some irony, 'the world still exists.' The translations are superb.
— Grace Schulman

Part Issa haiku, part mystic speech, these delicate poems come from a time when men and women died for poetry.
— Henri Cole

Part Issa haiku, part mystic speech, these delicate poems come from a time when men and women died for poetry. I almost feel unworthy of them, having never known the wall of fire and charred darkness of war. Please don't give these terse, clean poems short shrift - the little flames of purgatory have produced them.
— Henri Cole

Clear water knapped to obsidian sharpness - this is the quality of Ryszard Krynicki's poems. Krynicki plays on his almost-impossible instrument a human music unheard elsewhere. Within its notes: personal history; politics; the earth's beings, salts, and resins; friendships and eros; ferocity and acceptance; the pages of newspapers and cities; morality's subtle explorations. This long-awaited translation brings to English-language readers a poet who retunes the ears.
— Jane Hirshfield

At last, a very welcome and representative selection from this major poet of the fabled, fiercely resistant, Polish 'Generation of 68,' in ever scrupulous and sensitive translations by Clare Cavanagh. We witness the work as it evolves from powerfully defamiliarizing early poems to the movingly spare and lyrical economy of the later writings. All along, however, Krynicki holds up the fun-house mirror to the citizens and rulers of planet Phantasmagoria. His hand is steady.
— Michael Palmer

These are spellbinding poems: hieroglyphs, "reports from the agents of secret reality," traces left by the poet Issa reincarnated as a snail. In Clare Cavanagh's English, Ryszard Krynicki's Polish courts silence and flickers in paradox. It's a chaste and dire art: political, private, inviolable. I'm transfixed. Here's poetry doing its true work in two languages at once.
— Rosanna Warren

There's nothing in English like these versions of this sharp, scary, un-ignorable Polish poet, whose decades of work speak, at the same time, to the privations and the frustrations of the unfree postwar state in which he lived and to the limits and ironies endemic to human life. If you have ever felt that 'we've outstripped everything, even the future'; if you have ever wanted to apologize to a moth, on behalf of the flame; if you find yourself having to say - or wanting your poets to say - 'I'm not extinct'; if you want to know how short a universally applicable poem can get, or how to love shadows, or how to see past endemic grief - and whether or not you already follow Cavanagh's sharp translations of Krynicki's coevals - Krynicki may be a poet you need.
— Steph Burt

Krynicki has a rare gift of naming things even in shortest poems, he goes straight to the essence. Among Polish poets and readers he has the reputation of a master, of an archer who never misses.
— Adam Zagajewski
New Directions, 9780811225007, 224pp.
Publication Date: November 14, 2017
About the Author
Ryszard Krynicki—an editor, publisher, and acclaimed translator as well as a poet—lives in Krakow with six cats and his collaborator Krystyna Krynicka, with whom he runs a5, one of Poland's finest publishing houses. His poetry has won the Polish Poets' Award, the Robert Graves-PEN Club Award, and the Zbigniew Herbert International Literature Prize.

Winner of the NBCC in criticism, Clare Cavanagh is the Frances Hooper Professor of Arts and Humanities at Northwestern University. Her translations include Wislawa Szymborska's Map: Collected and Last Poems, with Stanislaw Baranczak, and Adam Zagajewski's Slight Exaggeration.
or
Not Currently Available for Direct Purchase