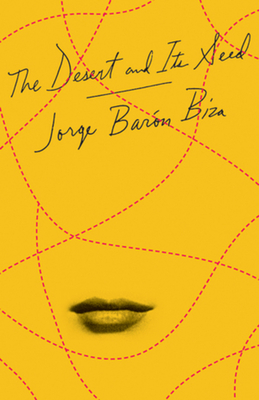 The Desert and Its Seed (Paperback)
New Directions, 9780811225809, 448pp.
Publication Date: April 24, 2018
* Individual store prices may vary.
Description
An undiscovered modern Argentinian classic, based on the tragic lives of the renowned Raúl Barón Biza (a wealthy politician and notorious writer) and his wife Rosa Clotilde Sabattini
The Desert and Its Seed opens with a taxi ride to the hospital: Eligia's face is disintegrating from acid thrown by her ex-husband while they signed divorce papers. Mario, her son, tries to wipe the acid from Eligia's face, but his own fingers burn.
What follows is a fruitless attempt to reconstruct Eligia's face—first in Buenos Aires, thereafter in Milan. Mario, the narrator, becomes the shadow and witness of the reconstruction attempts to repair his mother's outraged flesh. In this role, he must confront his own terrible existence and identity, both of which are bound to an Argentina he sees disintegrating around him.
Based on a true, tragic family story, Jorge Barón Biza's The Desert and Its Seed was rejected by publishers in Buenos Aires and was finally self-published in 1998, three years before the author committed suicide. Written in a captivating plain style with dark, bitter humor, The Desert and Its Seed has become a modern classic, published to enormous acclaim throughout the Spanish-speaking world and translated into many languages. 
About the Author
Jorge Barón Biza (1942–2001) was a journalist and professor, who also worked for various Argentinian publishing houses. His family's tragic lives are documented in several books, including The Desert and Its Seed.

Camilo Ramirez is a Colombian literary translator, editor, and media strategist based in New York City.
Praise For The Desert and Its Seed…
A marvel.
— Will Noah

A provocative, meticulous novel that's both utterly repulsive and morbidly fascinating.

Elegant prose.
— The Desert and Its Seed

The Desert and Its Seed chronicles the aftermath of an attack identical to the one that Baron Biza's father perpetrated against his mother. Baron Biza maintains [a] mixture of unflinching scrutiny and cool lyricism through the novel. It feels strikingly of the moment, as a resurgent feminist movement draws attention to the wide scope of misogyny.

— Alejandro Chacoff

An emotionally (and physically) harrowing account of isolation, violence, and hypocrisy.
— Tobias Carroll

A cult masterpiece. The author has been compared to Joyce and Proust.
— Enrique Vila-Matas

Grips and perturbs the reader simultaneously.

A great novel.
— Alejandro Zambra

A sublime explosion that results from an unpredictable art.

An Argentinian masterpiece.