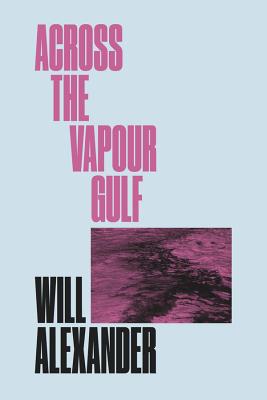 Across the Vapour Gulf (New Directions Poetry Pamphlets) (Paperback)
New Directions Publishing Corporation, 9780811226813, 64pp.
Publication Date: August 15, 2017
* Individual store prices may vary.
Description
In Will Alexander's work, "Every poem reads like a subversive, alchemical wonder. It is tempting to label Alexander a surrealist or experimentalist, but he is truly a singular voice" (Jackson Poetry Prize citation).
Composed and collected by slow accretion over the span of thirty years, Across the Vapour Gulf opens with a note by the poet: "When I first laid eyes on the writing of Cioran I was smitten by the form. The aphorism seemed cleansed of detritus--in Cioran's hands, it seemed to spontaneously ignite. Poetry, history, philosophy, the essay, medicinally combined, appearing on the other side of itself as insight. Reading Cioran opened an unexpected neural pathway, opening the way for the composition of the compilation at hand. Each entry was instantaneous. They welled up and appeared with such astonishing alacrity, that they seemed to compose themselves practically fully formed."