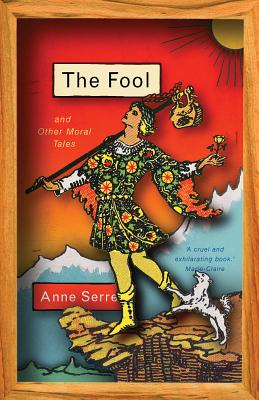 The Fool and Other Moral Tales
Paperback

* Individual store prices may vary.
Description
From the brilliant, sui generis Anne Serre—author of the celebrated Governesses—come three delicious, thoroughly out-of-the-way tales.
Fairy-tale atmospheres and complex narratives are a hallmark of the fiction of Anne Serre, represented here by three radically heterodox novellas. 
The Fool
"may have stepped out of a tarot pack: I came across this little figure rather late in life. Not being familiar with playing cards, still less with the tarot, I was a bit uncomfortable when I first set eyes on him. I believe in magic figures and distrust them…a figure observing you can turn the world upside down." 
The Narrator
concerns a sort of writer-hero: "Outcasts who can't even tell a story are what you might call dropouts, lunatics, misfits. With them the narrator is in his element, but has one huge advantage: he can tell a story."
Little Table, Set Yourself!
—a moral tale concerning a family happily polyamorous—is the most overtly a fable of these three works, and the briefest, but thin as a razor is thin.  A dream logic rules each of these wildly unpredictable, sensual and surreal novellas: these may be romps, but nevertheless deeply moral and entirely unforgettable ones.
Praise For The Fool and Other Moral Tales…
Serre's language is tight and fabulist, a slim and sensuous fairy tale that reads like something born from an orgy between Charles Perrault, Shirley Jackson, and Angela Carter.
— Full Stop

In three mysterious tales, Serre explores the moral implications of self-destructive impulses, storytelling, and sexual taboo. Serre, one of France's finest fabulists, returns in full force in this strange, beguiling collection about the perils of desire in all its forms.
— Kirkus

Three wild novellas—tied together with dream logic, each of these stories plumbs the depths of desire, morality, and our willingness to go on an unpredictable ride.
— Katie Yee - LitHub

Hypnotic, enchanting.
— Publishers Weekly

Drawing on fairy tales and psychoanalysis, pornography and poststructuralism, Serre constructs stunning and searing stories. Dreamy and deeply sexual.
— Publishers Weekly (starred)

Serre's collection speaks bravely, poignantly and perversely to the hazards of alienation—from one's self, from those around you—while also illuminating the blessings and curses, the gifts and sacrifices, of being called to dwell in the gauzy world of stories.
— John Biscello - Riot Material

"With its psychological reality infused with fabulism, Serre's fiction seems to have invented its own genre of literature. The Fool & Other Moral Tales is an impeccable collection."
— Ankita Chakraborty - The New York Times

Genuinely original—and, often, very quietly so. Prim and racy, seriously weird and seriously excellent—The Governesses is not a treatise but an aria, and one delivered with perfect pitch.

— Parul Sehgal - The New York Times
New Directions, 9780811227162, 228pp.
Publication Date: September 24, 2019
About the Author
The author of fourteen novels and short story books, Anne Serre was born in 1960. Her first novel, Les Gouvernantes, was published in 1992, and praised by Michel Crépu in La Croix for its "remarkable economy of style."

Mark Hutchinson was born in London in 1957 and lives in Paris. Among his many translations are René Char's Hypnos: Notes from the French Resistance and The Inventors and Other Poems.