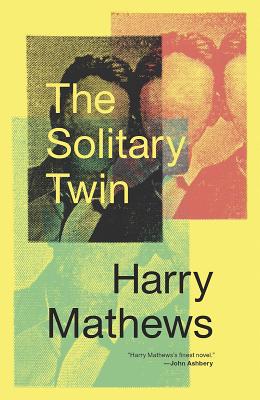 The Solitary Twin (Paperback)
New Directions Publishing Corporation, 9780811227544, 160pp.
Publication Date: March 27, 2018
* Individual store prices may vary.
Description
John and Paul were also visitors to the town. They were twins, as identical as can be. They wore the same clothes, chino trousers and open-neck sweaters, in John's case adorned with a faded maroon neckerchief. Both were addicted to the shellfish harvested year-round from the rocks and sands of the coast: little clams, winkles, cockles, crabs, and above all sea urchins-their dessert, as both said. They drank only McEwan's India pale ale and smoked the same thin black Brazilian cigars ...
So begins the great writer Harry Mathews's final novel, The Solitary Twin, a rollicking yet incredibly moving story of two young men who come to a picturesque beach town. Seen prismatically through the viewpoints of the town's residents, they offer a variety of worldviews. Yet are they really twins or a single person?
Harry Mathews, the first American member of the French avant-garde literary society Oulipo, and long associated with the New York School of Poets, passed away this year, and The Solitary Twin is his last novel. "I believe this novel is his finest," his friend John Ashbery wrote.