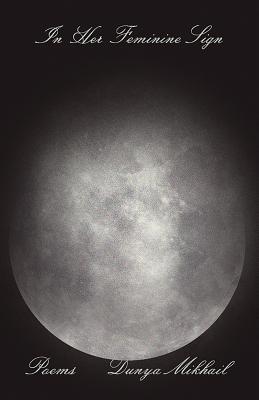 In Her Feminine Sign (Paperback)
New Directions Publishing Corporation, 9780811228763, 80pp.
Publication Date: July 30, 2019
* Individual store prices may vary.
Description
"I don't want to be the princess. / I only want to be her sleep / for 100 years"--Dunya Mikhail
At the heart of In Her Feminine Sign, Dunya Mikhail's luminous new collection of poems, is the Arabic suffix ta-marbuta, "the tied circle," a circle with two dots above it that indicates a feminine word, or sign. This tied circle transforms into the moon, a stone that binds friendship, birdsong over ruins, and a hymn to Nisaba, the goddess of writing. Her "Iraqi haiku" in one section unfold like Sumerian symbols carved onto clay tablets, transmuted into the stuff of our ordinary, daily life and into the digital tablets we carry to Mars. In another poem, Mikhail ponders the Sumerian word for "freedom," Ama-ar-gi: "what seeps out/ from the dead into our dreams."
With a deceptive simplicity and disquieting humor reminiscent of Wislawa Szymborska, and a lyricism wholly her own, Mikhail slips between her child-hood in Baghdad and her present life in Detroit, between Ground Zero and amass grave, tracing new circles of light.