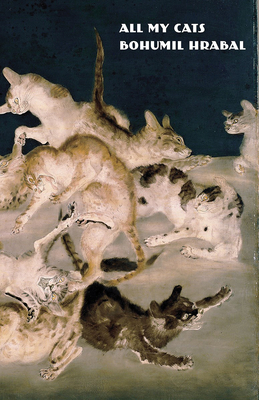 All My Cats (Hardcover)
New Directions Publishing Corporation, 9780811228954, 128pp.
Publication Date: November 26, 2019
* Individual store prices may vary.
Description

Despite the tender love he feels for the cats, especially his favorites who share his bed, there are moments of intense violence--as he controls the feline population explosion explosively.

All My Cats, written in 1983 after a serious car accident, is best seen as a confessional memoir, the chronicle of an author who becomes overwhelmed by his cats and his life, and is driven to the brink of madness by the dilemmas his indulgent love for the animals have created. In the end, All My Cats becomes a book about Hrabal's relationship to nature, about the unlikely sources of redemption that come to him unbidden, like a gift from the cosmos--and about love.