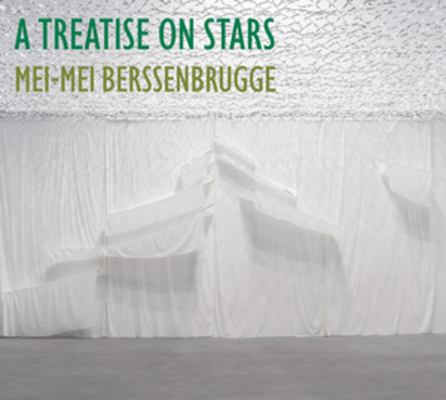 A Treatise on Stars (Paperback)
New Directions, 9780811229388, 96pp.
Publication Date: February 25, 2020
* Individual store prices may vary.
Description
An ethereal new collection that is "visceral with intellection" (David Lau)
Mei-mei Berssenbrugge's
A Treatise on Stars
extends the intensely phenomenological poetics of "The Star Field" in Empathy, which appeared over thirty years ago. The book is structured as a continuous enfolding of poems, each made up of numbered serial parts, their presiding poetic consciousness moving from the desert arroyo of New Mexico to the white-tailed deer of Maine and between conversations with daughter, husband, friends, pets (corn snake and poodle), and a woman, or star-visitor, beneath a tree who calls "any spirit in matter … star-walking." These are poems of deep listening and patient waiting, open to the channeling of daily experience, to gestalt and angel, dolphins and extraterrestrials. Here, family is a type of constellation and "thought is a form of organized light." All our senses are activated by Berssenbrugge's light-absorbing lines, lines that map a geography of interconnected intelligence—interdimensional intelligence—that exists in all sentient objects and sustains us. This is not new age poetry but poetry for a new age, rigorous of thought and grounded in the physical world where "days fill with splendor, and earth offers its pristine beauty to an expanding present."
About the Author
Mei-mei Berssenbrugge was born in Beijing and grew up in Massachusetts. She is the author of twelve books of poetry, including Empathy, Nest, and I Love Artists. A Lit Cloud, her recent collaboration with the artist Kiki Smith, was published by Galerie Lelong in 2012. She lives in New York City and northern New Mexico.
Praise For A Treatise on Stars…
Berssenbrugge's lines—saturated with the hallucinatory
speed of thought—have the urgency of a manifesto; she consistently calls
attention to the interrelatedness of all things. Few living poets are as able
to enter headlong into the spiritual state of our environment and its
endangerment: one of the best minds in modern poetry.
— Major Jackson

Every collection of poems by Berssenbrugge is a
literary step forward...With her powerful command of words redoubled by a meditative patience,
she captures a secret rhythm, into which she weaves lines that surprise us with
their accuracy, their submission to experience.
— Etel Adnan