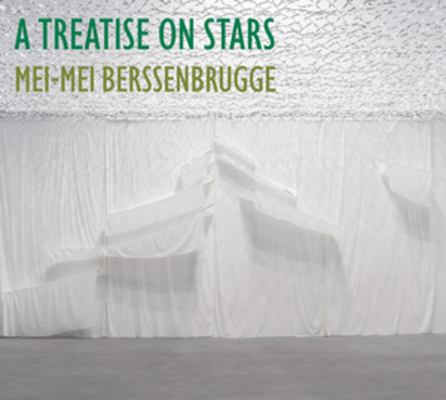 A Treatise on Stars
Paperback

* Individual store prices may vary.
Description
An ethereal new collection that is "visceral with intellection" (David Lau)



Finalist for the National Book Award
A Treatise on Stars
 extends Mei-mei Berssenbrugge's intensely phenomenological poetics to the fiery bodies in a "field of heaven…outside spacetime." Long, lyrical lines map a geography of interconnected, interdimensional intelligence that exists in all places and sentient beings. These are poems of deep listening and patient waiting, open to the cosmic loom, the channeling of daily experience and conversation, gestalt and angels, dolphins and a star-visitor beneath a tree. Family, too, becomes a type of constellation, a thought "a form of organized light." All of our sense are activated by Berssenbrugge's radiant lines, giving us a poetry of keen perception grounded in the physical world, where "days fill with splendor, and earth offers its pristine beauty to an expanding present."
Praise For A Treatise on Stars…
There is something hopeful about the vast compassion of Berssenbrugge's poetry and the living connections she gently illuminates between all things.
— Joanna Lee

Berssenbrugge's lines—saturated with the hallucinatory
speed of thought—have the urgency of a manifesto; she consistently calls
attention to the interrelatedness of all things. Few living poets are as able
to enter headlong into the spiritual state of our environment and its
endangerment: one of the best minds in modern poetry.
— Major Jackson

Every collection of poems by Berssenbrugge is a
literary step forward...With her powerful command of words redoubled by a meditative patience,
she captures a secret rhythm, into which she weaves lines that surprise us with
their accuracy, their submission to experience.
— Etel Adnan
New Directions, 9780811229388, 96pp.
Publication Date: February 25, 2020
About the Author
Mei-mei Berssenbrugge was born in Beijing and grew up in Massachusetts. She is the author of twelve books of poetry, including Empathy, Nest, and I Love Artists. A Lit Cloud, her recent collaboration with the artist Kiki Smith, was published by Galerie Lelong in 2012. She lives in New York City and northern New Mexico.