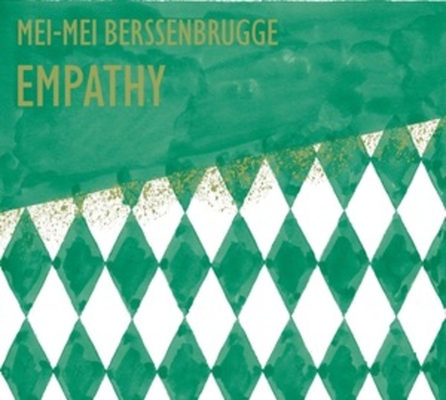 Empathy (Paperback)
New Directions, 9780811229401, 80pp.
Publication Date: February 25, 2020
Other Editions of This Title:
Paperback (1/7/1989)
* Individual store prices may vary.
Description
The groundbreaking poetic work by our "Mondrian in verse" (Susan Barba, Boston Review), now back in print in a newly revised edition with a new preface by the author
Empathy
, first published by Station Hill Press in 1989, marked a turning point in Mei-mei Berssenbrugge's poetry, her lines lengthening across the page like so many horizons, tuned intimately to the natural world, at once philosophical, lush, and rhythmic. As she writes in the new preface for this edition, "I believe we're born with the capacity for sensing emotional nuance around us. Not only of beloved persons nearby, but of people we don't know—globally—and also of animals, plants, clouds, rocks." In these poems, empathy not only becomes the space of one person inside another, but of one element—water, fog—one place—tundra, desert mesa—one animal—the swan—as the locus of human illumination and desire. Jackson MacLow wrote that the poetry in this collection "moves from 'inner' phenomena to ones coming from the 'external' world and back again with breathtaking evenness" and that the poet herself "is neither 'objectivist' nor 'subjectivist' but a poet of the whole consciousness."
About the Author
Mei-mei Berssenbrugge was born in Beijing and grew up in Massachusetts. She is the author of twelve books of poetry, including Empathy, Nest, and I Love Artists. A Lit Cloud, her recent collaboration with the artist Kiki Smith, was published by Galerie Lelong in 2012. She lives in New York City and northern New Mexico.
Praise For Empathy…
In Mei-mei Berssenbrugge's Empathy, 'the human hovers like a mood' that refuses definition. In the flickering mirrors of distant landscapes, perception melts, like ice 'glowing with light,' into an intimate familiarity. These poems, with their startlingly detailed equivocations, and the scenes and sights they evoke, have become 'spiritual exercises in physical form.

— Charles Bernstein

A dialogue of an
extremely fine-tuned intelligence with the 'world.' We start out dazzled by the
sheer beauty of the perceptions, the subtle music, the surprising shifts into
complex inference and meditation. We end up 'flattened against our seats'
gasping for breath as the poem takes off into unsuspected altitudes—or depths. Empathy is not just a fine book. It is an event. An
important event.
— Rosmarie Waldrop