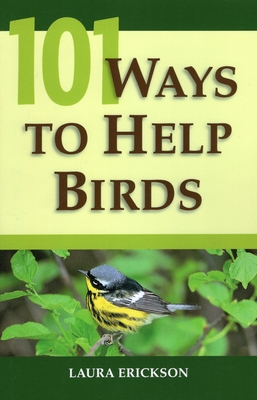 101 Ways to Help Birds (Paperback)
Stackpole Books, 9780811733021, 284pp.
Publication Date: April 17, 2006
* Individual store prices may vary.
Description
Specific, meaningful actions anyone can takePractical advice on feeding and attracting backyard birdsHow to create a bird-friendly household and communityThis engaging book presents 101 things individuals can do to help both individual birds and bird populations as a whole. It also explains exactly how these actions can make a difference--what wrongs they help correct and what improvements they can bring about. Bird-friendly (and environment-friendly) practices are described in detail: things anyone can do around the home and garden, at work, at the store, in their community, in the outdoors, and on the road. Anyone who appreciates wild birds knows that the animals need our help. This timely guide shows bird-lovers what they can do.
About the Author
Laura Erickson is a former editor with the Cornell Lab of Ornithology and host of radio's "For the Birds." She has written numerous books on birding, including 101 Ways to Help Birds, Into the Nest, and The Bird Watching Answer Book. She lives near Duluth, Minnesota.
or
Not Currently Available for Direct Purchase