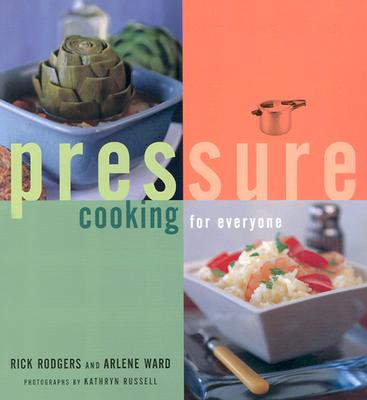 Pressure Cooking for Everyone (Paperback)
Chronicle Books, 9780811825252, 168pp.
Publication Date: November 1, 2000
* Individual store prices may vary.
Description
The pressure's on! These days who isn't looking to get a great meal on the table without a lot of time in the kitchen? Fast, foolproof, and extremely versatile, Pressure Cooking for Everyone is the answer for every busy cook. Now that pressure cookers are safe and easier to use than ever before (gone are the days of spaghetti-sauce-on-the-ceiling fiascos), author and acclaimed cooking teacher Rick Rodgers is here to prove that nearly everything can be cooked betterand fasterunder pressure. An enclosed system, pressure cooking locks in flavor and nutrients. From Hearty Lentil and Pasta Soup to Five-Spice Pork Roast, Butternut Squash Risotto, and even creamy Orange-Chocolate Marble Cheesecake (who knew?), Pressure Cooking for Everyone reveals the secrets behind dozens of succulent dishes. Chock-full of great information and lavishly illustrated with beautiful color photographs, Pressure Cooking for Everyone is the perfect companion to every pressure cooker.
About the Author
Rick Rodgers is a well-known cookbook author, cooking teacher, and radio and television guest chef. He is the author of several cookbooks, and his recipes have been featured in such publications as Food & Wine and Woman's Day. He lives in New Jersey.

Arlene Ward is a cooking teacher who has been teaching the pleasures of pressure cooking for many years. She lives in New Jersey.

Kathryn Russell is a Los Angeles-based photographer.