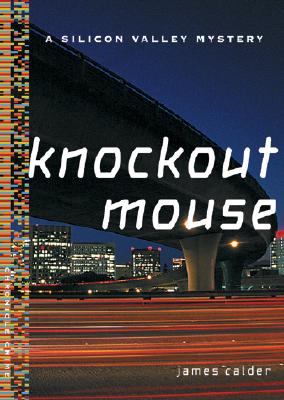 Knockout Mouse (Paperback)
Chronicle Books, 9780811834995, 272pp.
Publication Date: June 1, 2002
* Individual store prices may vary.
Description
Knockout Mouse is the gripping debut of a mystery series, set in the high-stakes world of biotechnology. When a dinner guest dies suddenly of an allergic reaction to a food she hasn't eaten, dot-com casualty Bill Damen goes from suspect to sleuth, embroiled in a murder with far-reaching consequences. He follows a trail that leads from cancer research to genetic engineering to secret rogue experiments, as he uncovers motives, means, and characters that could only exist in state-of-the-art Silicon Valley.
About the Author
James Calder is a San Francisco Bay Area-based writer.
Praise For Knockout Mouse…
"This fast-paced debut thriller offers fascinating details about the biotechnology industry along with likeable good guys, nasty villains, a well-developed sense of place, a little romance, and plenty of plot twists." -
Booklist
"Breezy first-person narrative and an abundance of banter add up to a quick, entertaining read and a solid series kickoff." -Kirkus
"James Calder"s series is sure to be a knockout. It's smart, savvy, and right in step with next week's news." -Toronto Now
"James Calder follows the determined Bill though state-of-the-art genetics labs and agricultural research departments led by brilliant, ambitious scientists willing to do anything to get to the top in his well-researched and timely debut." -Publishers Weekly
"That rare thing: a really intelligent mystery novel." -Philip Kerr, author of The Berlin Trilogy
"Knockout Mouse is a twisty, compelling mystery that will keep you racing through the pages. Amateur sleuth Bill Damen is a hero to root for - and James Calder is a writer to watch." -Tess Gerritsen, author of The Apprentice
"The backdrop is one of science bowing to the profit motive; the murder might have been engineered by Faust himself. Utterly original and engrossing, Knockout Mouse is at once a mystery and a cautionary tale about what can happen when the wrong people try to play God." -Ted Conover, author of Newjack: Guarding Sing Sing
or
Not Currently Available for Direct Purchase