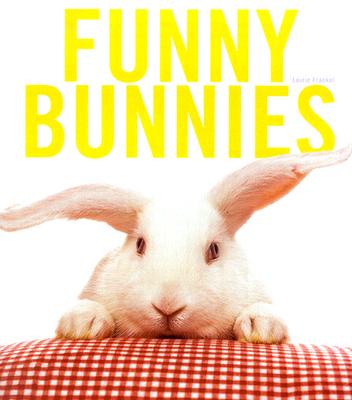 Funny Bunnies (Paperback)
Chronicle Books, 9780811840552, 96pp.
Publication Date: January 1, 2004
* Individual store prices may vary.
Description
Here we have a bevy of bunny beauty with everything from fuzzy tails to floppy ears to stylish coats to Belgian hare styles. Funny Bunnies celebrates the many snuggly virtues of these adorable companions with 75 color photographs of 30 different breeds. This charming, visual hop along the bunny trail also includes fun-to-read details about each breed, such as its origins, coat, and behavior, as well as distinctive and downright adorable characteristics. We meet the English Lop, the oldest known domestic breed of rabbit, dubbed "King of the Fancy" by rabbit aficionados, who boasts ears up to twelve inches long. There's the sweet-natured Chinchilla Giant, renowned for its girth, weighing in at up to 16 pounds, and the Netherland Dwarf, who comes in a rainbow of rabbit colors and is small enough to nestle in the palm of your hand. Readers will marvel at the long fur of the Angora rabbit, which grows at the rate of an inch a month and is used like wool to make cozy sweaters. A great gift at Easter or anytime, Funny Bunnies includes a recommended reading list as well as a bunny resource section with tips to help bunny lovers learn more and even select an appropriate carrot-nibbling companion. If the lovable Fuzzy Lop, the Beveren with to-die-for eyes, and the wee Dutch featured in these pages don't melt your heart, you may not be bunny people after all.
About the Author
Laurie Frankel is a photographer and designer whose work has appeared in The Beauty Workbook (0-8118-2385-7) and several other publications. She lives in San Francisco.
or
Not Currently Available for Direct Purchase