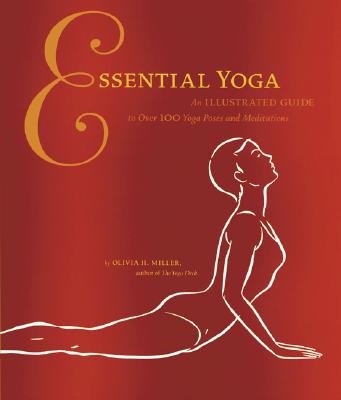 Essential Yoga (Paperback)
An Illustrated Guide to over 100 Yoga Poses and Meditation
Chronicle Books, 9780811841153, 240pp.
Publication Date: February 1, 2004
* Individual store prices may vary.
Description
From the author of the best-selling Yoga Deck comes Essential Yoga -- the only hatha yoga book to offer this many poses (over 100), this many illustrations (over 180), and this many suggested sequences (over 50). Practical and interactive, it focuses on the poses themselves, providing clear, concise instructions and detailed illustrations for each, all in a lay-flat format that's easy to refer to during yoga practice. It also includes six classic moving meditations (such as Sun Salutation and Camel Vinyasa), 10 beginner-to-advanced sessions, and 48 mini-sequences designed to build strength for specific activities or alleviate health problems. Essential Yoga combines physical poses (asanas), breathing exercises (pranayamas), and meditations (dhyanas) into a simple and complete reference guide for yoga practitioners of all levels. Along the way, author Olivia Miller provides guidance on proper technique and alignment; modifications for beginners or those with knee, neck, or back pain; suggestions for preventing injury; and ways to keep a regular practice interesting and active. For beginners as muchas experts looking for one complete book that has it all, Essential Yoga is it.
About the Author
Olivia H. Miller is a freelance writer and has been a student of yoga for twenty-five years. She lives on Cape Cod in Massachusetts.

Nicole Kaufman is a freelance illustrator whose work has appeared in several publications and books. She lives with her family in Sonoma County's beautiful wine country.
or
Not Currently Available for Direct Purchase