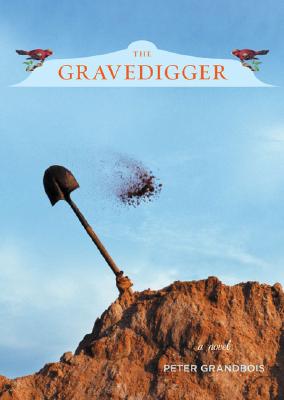 The Gravedigger (Hardcover)
Chronicle Books, 9780811853507, 256pp.
Publication Date: March 23, 2006
Other Editions of This Title:
Paperback (4/19/2007)
* Individual store prices may vary.
Description
In a small, whitewashed village, indistinguishable from any other in Andalusia, Juan Rodrigo is a gravedigger. The job was handed down to him by his father, as was the ability to hear the voices of the dead and to tell their stories to the living. Though the details and revelations of these accounts aren't always well received, Juan is a respected member of the community who encourages people to understand and to forgive. But his own tolerance is tested when his young daughter, just on the brink of adulthood, falls in love with a gypsy boy Juan doesn't approve of. Incorporating aspects of magic realism, Peter Grandbois' distinctive voice and style lures readers to an enchanting place where spirits and people coexist harmoniously.
About the Author
Peter Grandbois holds an M.F.A. in fiction from Bennington College and is currently a Ph.D. student in creative writing at the University of Denver. He has lived in Denver, San Francisco, Chicago, Malaga, and Barcelona, but presently resides in Boulder, C
Praise For The Gravedigger…
Readers who revel in magic realism will embrace this poignant debut about a poor but honest Spaniard with a gift for communicating with the dead. Although Juan Rodrigo is known throughout his tiny Andalusian village as a gravedigger, telling stories is his true cachet. Juan is well respected, but the painful (and, at times, unsavory) truths he reveals about the recently departed don't always go over well among surviving relatives and friends. "That man is of the devil" is an indictment he often hears. The spirit of Juan's late wife lives on in their daughter, Esperanza, a willful young girl on the verge of womanhood. Juan's compassionate nature is put to the test when Esperanza falls in love with a young Gypsy boy. Grandbois, who has lived both in the U.S. and Spain, renders lively descriptions of the villagers: flamboyant storyteller El Romancero, who sweeps into town with a guitar and a cape; the mayor's pushy wife, Consuela, with an unfortunate tendency toward large, feathered hats; and wise old Sofia, a woman from a neighboring village who emits a fart with each step. Reminiscent of the work of Luis Alberto Urrea and Gabriel Garc a M rquez, this luminous first offering brims with earthy humor and heart. -Booklist, starred review
or
Not Currently Available for Direct Purchase