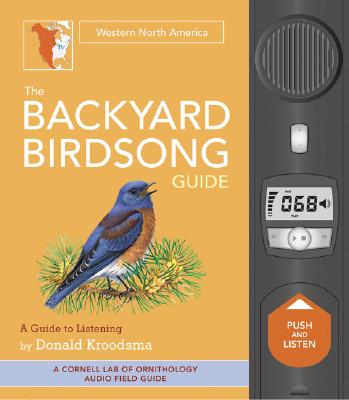 The Backyard Birdsong Guide: Western North America (Hardcover)
Western North America
Chronicle Books, 9780811863971, 192pp.
Publication Date: June 1, 2008
* Individual store prices may vary.
or
Not Currently Available for Direct Purchase
Description
Get to know birds by ear with this engaging, one-of-a-kind book. Discover seventy-five unique species from Western North America as you enjoy their sounds at the touch of a button-reproduced in high quality on the attached digital audio module-while reading vivid descriptions of their songs, calls, and related behaviors. Learn how to pick out the wavering songs of a young Bewick's Wren, or find out why many songbirds have dialects that vary from region to region. Complete with up-to-date range maps and more than 130 sounds provided by the Cornell Lab of Ornithology's world-renowned Macaulay Library, as well as exquisite illustrations of each species, The Backyard Birdsong Guide will resonate with beginners and experts alike.
About the Author
Donald Kroodsma is currently a visiting fellow at the Cornell Lab of Ornithology. He has studied birdsong for more than 40 years and lives in Amherst, Massachusetts.
Praise For The Backyard Birdsong Guide: Western North America…
LORI KORLESKI RICHARDSON, MCCLATCHY NEWSPAPERSAuthor Donald Kroodsma, a visiting fellow at the Cornell University Lab of Ornithology who has studied song birds for 40 years, has done a fine job introducing novices to the world of bird song, as well as concisely describing each bird and its habitats on a single page. The wonderful color illustrations by Larry McQueen and Jon Janosik help birders distinguish the male and female of each species.
Advertisement