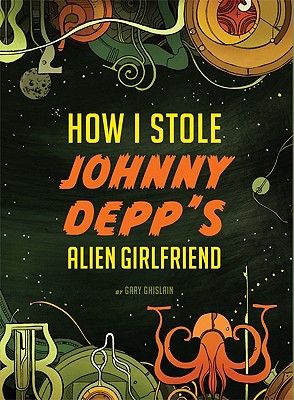 How I Stole Johnny Depp's Alien Girlfriend (Hardcover)
Chronicle Books, 9780811874601, 208pp.
Publication Date: June 8, 2011
Description
David Gershwin's summer is about to take a turn for the weird. When his dad's new patient Zelda tells him shes from outer space and on a quest to take Johnny Depp back to her planet, he knows he should run away screaming. But with one look from her mean, green eyes, David's hooked, and soon he's leaping across rooftops, running from police, and stealing cars just to stay by her side. He might not be a typical hero, but David's going to get the girl even if it takes him to the ends of the earthor beyond.
About the Author
Gary Ghislain is a French-American author living in Antibes, France. This is his first novel.
Praise For How I Stole Johnny Depp's Alien Girlfriend…
"This book should be in the hands of every teen male reader" - Shelf Awareness

"[T]his improbably entertaining adventure feels like a Daniel Pinkwater treatment for an early John Cusack film" - Publishers Weekly

"With a decidedly European sensibility, this French import takes readers on a madcap, quirky adventure..." - School Library Journal
Advertisement